25 September 2011
Just barely a week ago, me and 2 friends did a road trip around Malaysia, covering Ipoh , Penang and Langkawi for a total of 4nights, and 5 days.
We were just idyll chatting about how most people are always so gung-ho about going overseas and having road trips there, but to be honest, have you actually made a road trip within your own country?
And to be honest, at the age of 24 sad to say I really haven't been much around Malaysia, I probably know a lot less than a tourist who has come all the way here from Britain on tour around my own country :(
Hence , this much needed road trip visiting the cities/towns in the Nothern region of west Malaysia.
Neither was a disappointed by the amount of history, scenery, and cultural differences that these different states had to offer each unique and a marvel in their own way.
I'd have to say though one of the places that really struck a cord with me was Penang. When the colonial british first arrived here with Francis Light, they had also left a lot of historical european buildings with local architecture influence behind, hence leaving a lot of ''heritage houses'' .
Penang is a city with soul, with its tiny windy streets creating terrible traffic congestion , yet its people being friendly and helpful, with hardly any of the steel hint of a klite's tough exterior upon first impression.
We had a friend there , Alice, who was kind enough to act as our one day tour guide around Penang which proved to be a tremendous help coz I seriously would not have been able to find such places without her!
Ironically one of the places she brought us to was an rustic vintage shophouse in godknowswhere, which turned out to be a home-run french pastry shop!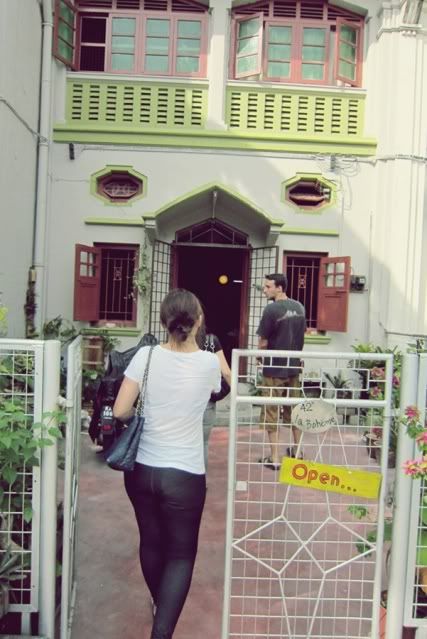 The owner of the store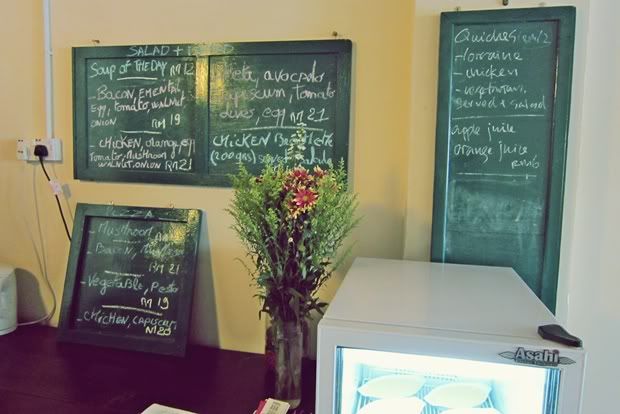 Menu on display, that's creme brulee in the fridge I think.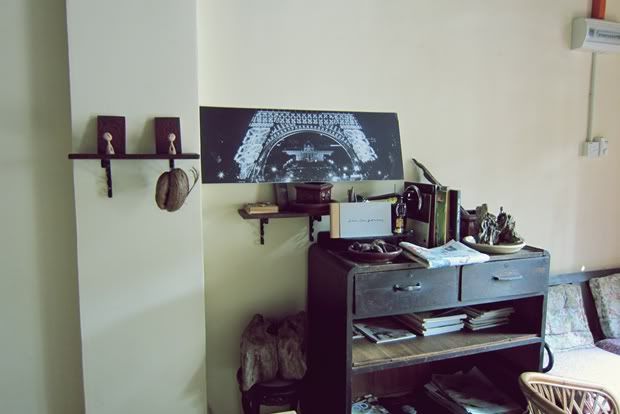 Ah Parie!
The only thing I didn't like though is that the entire shop can be sweltering during hot sunny afternoons as it is not air conditioned the least :(
What we ordered : Walnut pie ; Apple Pie; Pan au chocolat
I was crazy over this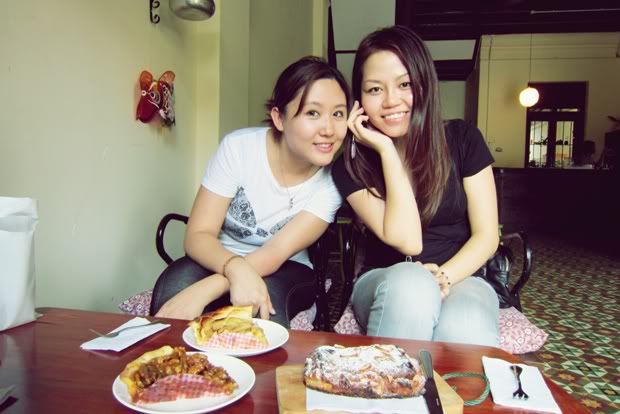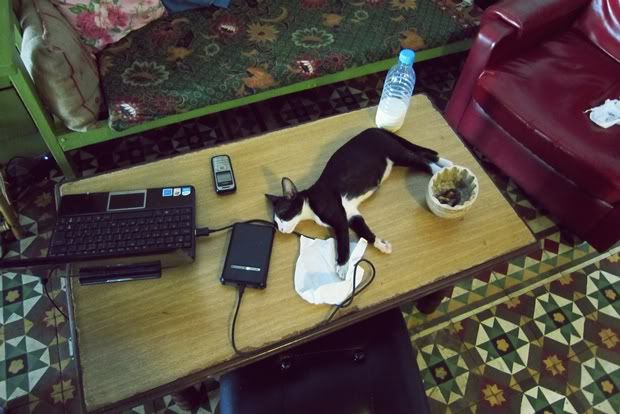 A lazy cat that belonged to the owner
Doggy that was stuck upstairs and not allowed down
Okies, that's it for now, maybe I'll blog more next time ^^
Posted by

Cereal
at 23:39
3 comments: