I've always wanted to try gradation nails, so I was ecstatic that these babies finally went on sale at Etude House!!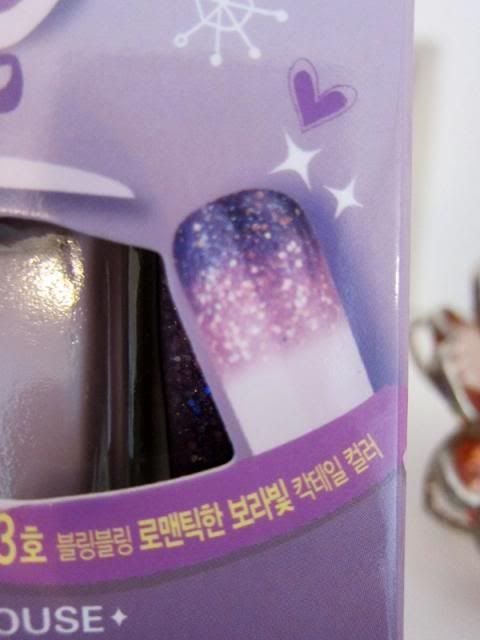 The set comes in 3 mini colours, which I love because personally I find that most nail polishes come in bottles that are way too big. I've never had the chance to finish up my nail polish before the damn thing hardens up.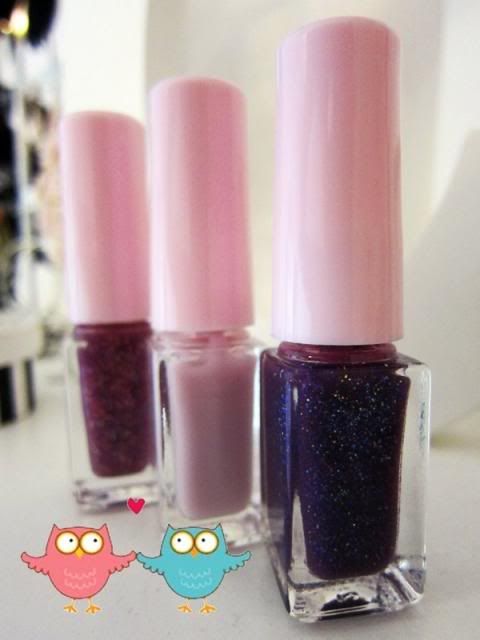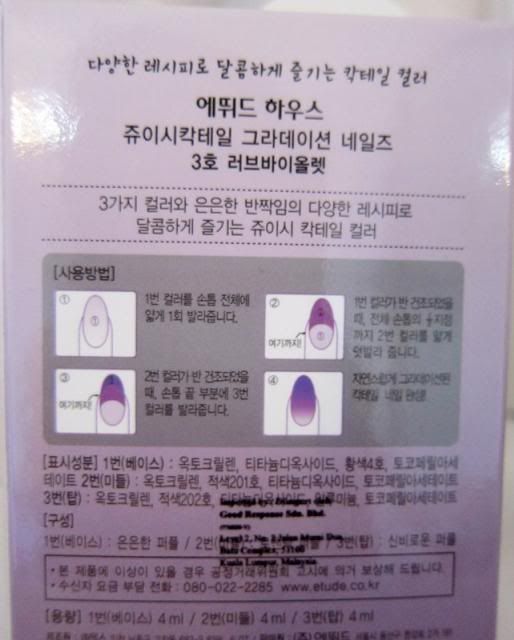 Not too hard to understand even though it looks like greek to me.
Colours in real life: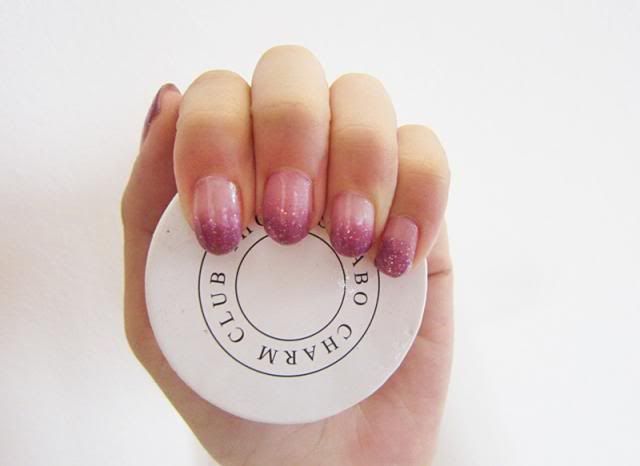 Erm... the colours are rather different from the display picture promised on the packaging, but I love it nonetheless!! I've used two coats for the base , single layer coating for the medium purple glitter, and double, maybe triple on some nails for the deep purple.
I think the fun part about gradation nails is to just have fun and play with different coats of colours and just layer ém on! This was super simple do to and I was done in about 30mins :D