Holi is known as the festival of colour to celebrate the start of spring observed by the Hindus. Now, it has become a multicultural event and on every photographer's must-list. During this festival, coloured powder is thrown, smeared, even mixed with water into big-ass water guns and sprayed onto the attendees. Attendees then go around wish each other with "HAPPY HOLI!".
I went to this year's Holi at Shree Lakshmi Narayan Mandir at Kuala Lumpur. What a sight we were greeted with!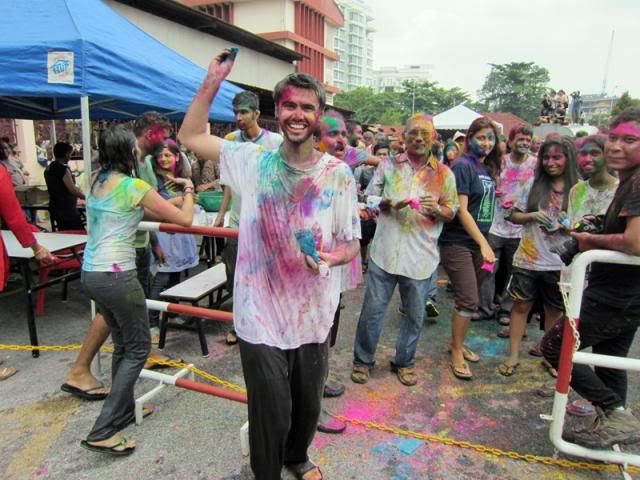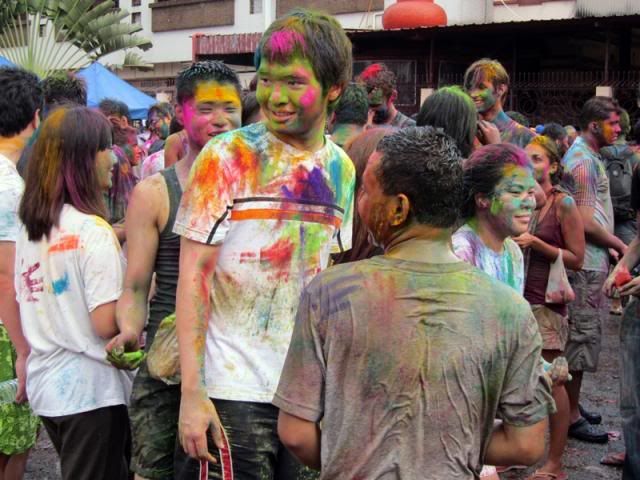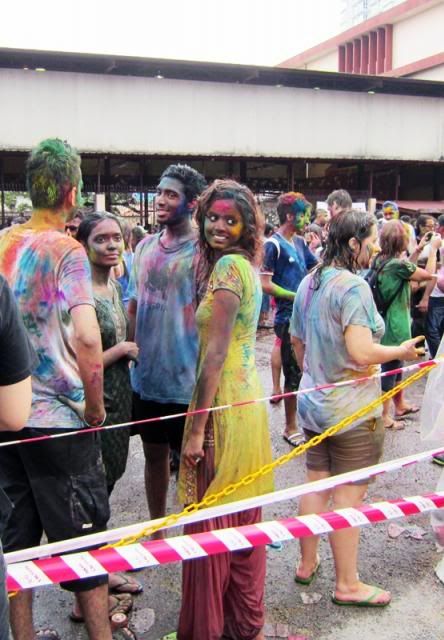 In case you couldn't tell, I'm the girl in the blue cap underneath the helpfully drawn mask of colours in the pictures above.
And oddly enough, I went there with gold painted nails but came back with green nails as a result of all the coloured powder.
WEIRD HUH??
But its still rather pretty!
Do join the festive next year round! Its definitely an experience to remember.