Kate BB gel cream has been my absolute favourite for the past 6 months, I love it so much I'm already on my second bottle!
This stuff's fantastic for daytime wear if you're looking for something that's not cakey and suitable for humid weather. It comes in three different skin shades, which is rare for BB cream as they mostly come in ''one-tone-for-all''.
I've bought OC-D which actually isn't so brown as they make it out to be in the colour swatch they provided.
Some basic facts :
SPF 30
30g
Made in Japan
Not water-proof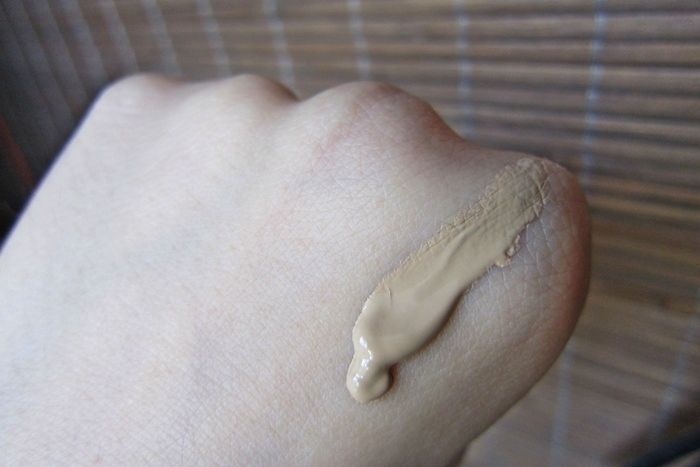 Unfortunately my camera does not capture the true colour of OC-D which is actually slightly more darker than this.
The texture is creamy and spreads pretty easily across the face. The amount I've squeezed onto the back of my hand plus a wee bit more is just about enough to cover the whole face area.
Time for before and after pictures!!
Left : Before , Right: After
Pores are visibly smaller and blemishes have completely disappeared! If you wanted a perfect finish with completely covered pores, I suggest using a make-up base or pore balm (I heard Benefit's POREfessional is one of the best). I didn't bother using one as my pores are not visible in photos unless I take really close up ones like these.
I think from these photos alone you can tell why I love this stuff so much. Price point wise, its pretty reasonable at RM55 (but in Hong Kong, I bought an extra bottle for RM30 only).
Brush on some loose powder to set the BB cream and you're all done!
One fuckin huge ass star for this product just because its bloody awesome.