Christmas
has come and gone
!!
Can you believe it, its the 31st tomorrow???!!! Zomg. How did time fly by so fast? I feel my days in the UK are already numbered T_T .
There are still so many things I have yet to do before 2008 is over. I guess I'll just be the bum I am and leave that up till next year. Hohohohho!
I'm gonna start a tag!!! I always complain about doing them, but not doing them for half a year makes me miss doing 'em. Its the Law of Balance people.
(p/s: Make it a picture tag!)
12 things I shall cherish about 2008
1) The day I picked up an eyeliner and glued on fake eyelashes. I should have started this since I was 18!!!.Cibai. All those wasted photos.
Those pre-bimbo days......
My microscopic eyes can finally be seen!! I look so much more chio-er if I do say so myself. Ahem.
2) My
Scotland
Holiday
3) My
Singapore
Holiday
4) My
Tioman Island
trip with my mates holiday
5) Seeing snow for the first time in the UK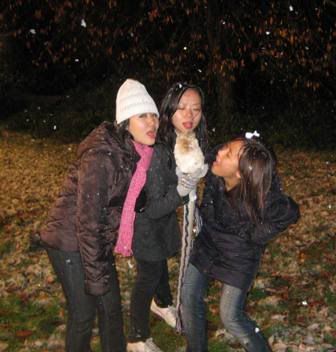 6) Bittersweet memories (yeah, a lot has happened but I don't regret them :) )
7) Still mixing with the same old friends and making new ones
8) All those birthday celebrations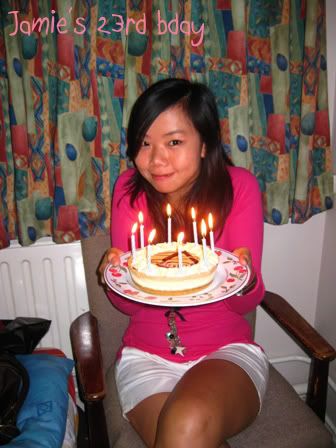 9) My beautiful La Senza panties. I love them love them love them. *kisses aaron*