Scotland wildlife/animals all like to give us the "tulan" look during our journey.
Everytime we see a farm animal or some wildlife along the road someone in the car will go "
EEEKK!!!! STOP THE CAR!!!
" and pull over to take photos of a sheep/cow/goat/or reindeer like some animal papparazzi.
And the animals just don't get it.
For eg. we saw a reindeer while driving along the highway and I pulled into a really sharp turn to look at it!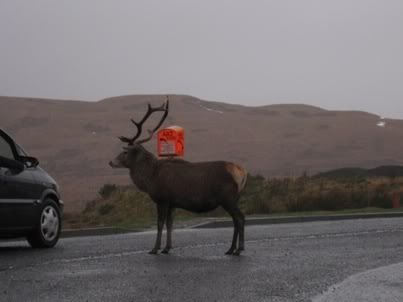 There was a car before us just parked beside the reindeer taking photos. We were behind them in our car.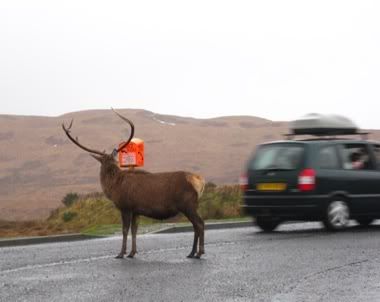 Then so creepy lor!! After the car drove away it immediately turned around and gave us this look: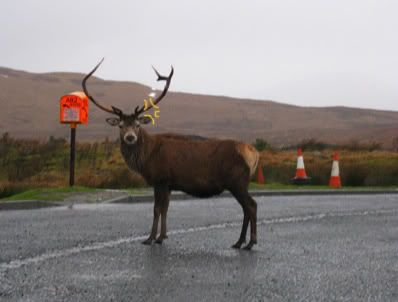 which literally just said: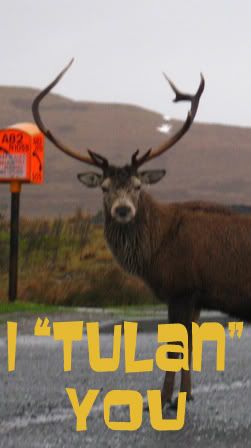 Driving along the road we saw so many adorable cows and hence we stopped to take more photos