I just came back from
SINGAPORE!!!!!!!!!!!!!!!!!!!!!!!!!
We were all influenced by
Melvyn
. We all love Singapore very very much!! I can't believe I'm saying this but I actually miss Singapore!!!!!!!!!!!!!!
I figured it would be easier to divide my Singapore post into days, since the trip was short anyways. Mel was our tour guide throughout the whole trip since he knew his beloved Singapore the best. So Mel, please correct me if I lable anything wrong ya..
We drove down to Johor first in Mel's INNOVA from KL to stay overnight at his aunty's place. Mel & Zhen took turns driving,and it took about a total of 5 hours (coz we got lost along the way to Johor).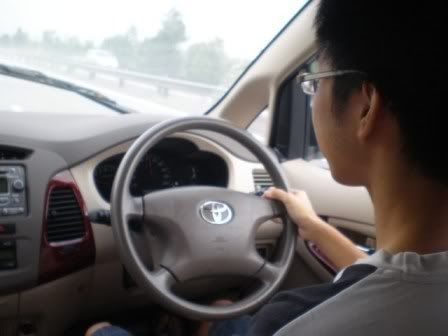 Driving down towards Johor
Later, we stopped at this bus pit-stop on the way down to Johor. Took some shots since the highways scenery was pretty nice.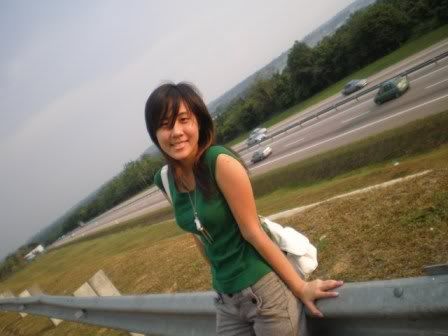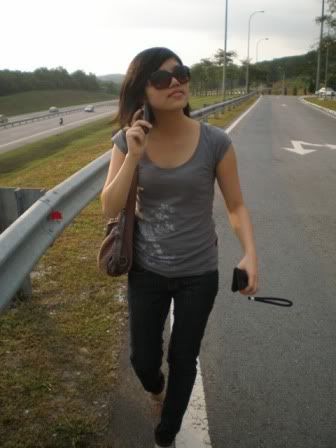 A Paris Hilton papparazzi shot!
Remember I said we got lost?? We only had dinner around 9pm, or was it 10? We were all super hungry by then!! Mel brought us to this hawker food store that serves the er......can't remember the noodle's name but apparently very very famous in Johor.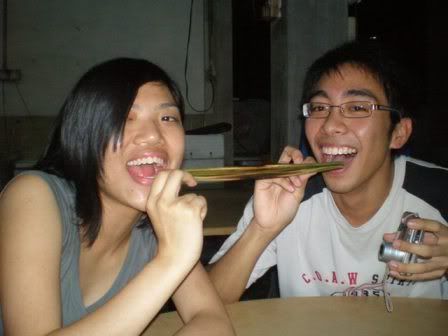 Otak-otak there is damn nice. It was my first time eating otak-otak served hot.

Mel's aunty came to pick us up and belanja us the whole meal. She bought the whole tray of otak-otak when each of us had only taken one each. We went "AUNTY!! We can't possibly finish all that!!"
Aunty: Never mind la, you cannot finish also I can eat finish the whole thing la!
LOL!! She is so damn funny!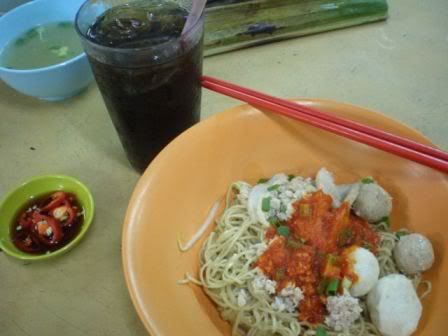 The noodle. Sorry I forgot the name.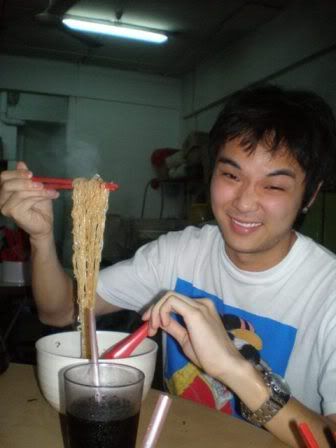 Forcing Zhen to post with food first before he eats even though he was starving. haha!
Mel's aunty is super nice. She really knows how to treat her guest. This was my room & Tracy's during our night there.


Ok. Now on to next post day 2.