I've just come back from a 3 days 2 nights stay at
Tioman Island
.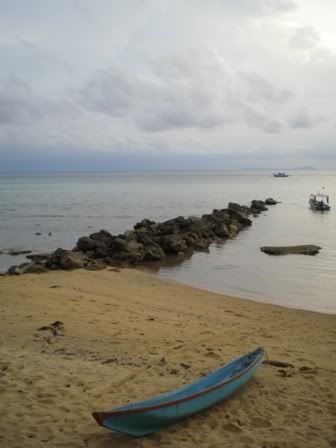 And I freaking miss the place like anything. I miss waking up in my dingy hotel, looking out in the morning to see the sea, sand, sun, & coconut trees. I miss the sea breeze constantly kissing my cheeks, even the salty air that makes my skin dry up.
I miss having to look forward to nothing but fun under the sun, the absolute stress free life.
I want you back Tioman!!! I am so sorry I had you only for a while!!!
Going to update about the trip sometime soon. But for now, here are shots of the cuts and bruises we've sustained from the trip! (yeah I know I said it was fun!! Wait for it....) All of our cuts were gotten coz we were careless and slipped on the sharp rocks and dead corals.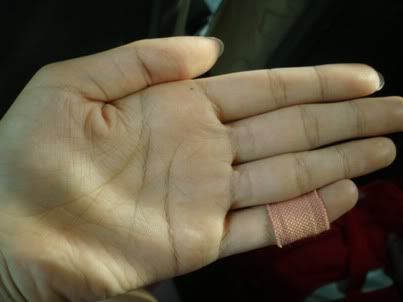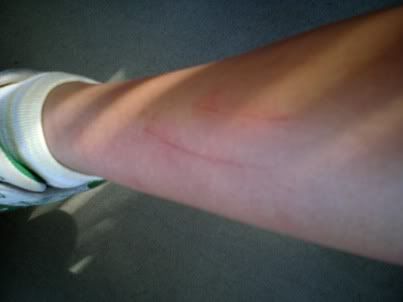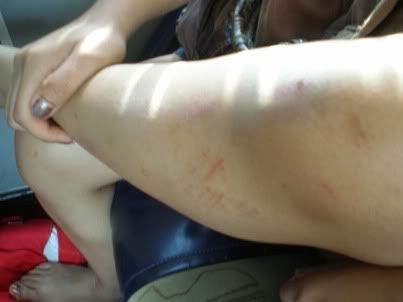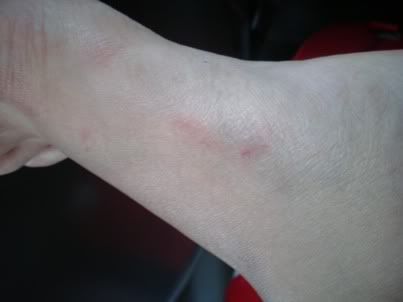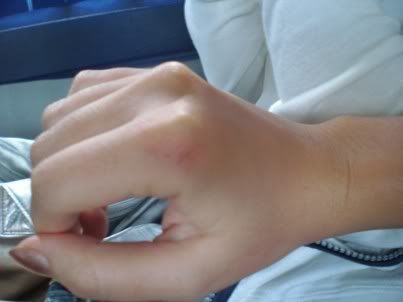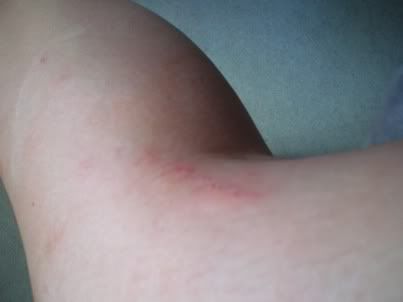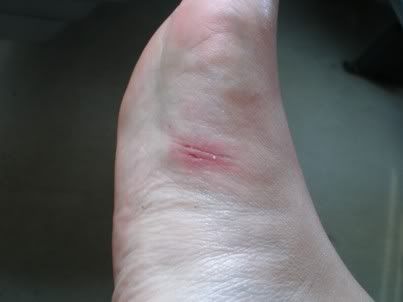 Naassstty...