From our resort, we walked further down past the jetty to find a rickety abandoned old wooden jetty at the other end of the beach....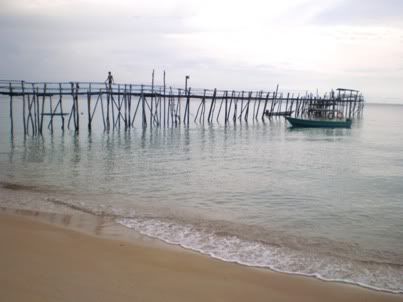 The water there was the MOST beautiful............
Look at that amazingly blue water!!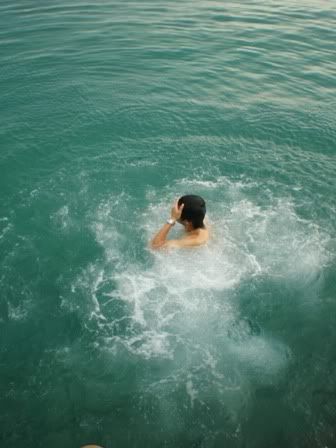 The guys couldn't resist going in for a swim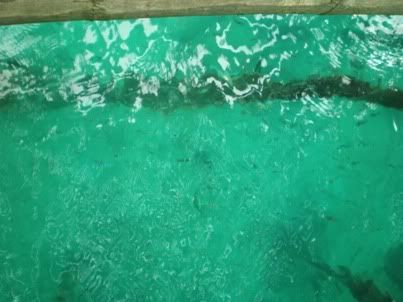 Could see fishies from the surface even without snorkeling
We had 8 people coming on the trip altogether but
*cough*suwendavid*cough*
were amazing pigs and slept in the afternoon while the 6 of us went out to explore!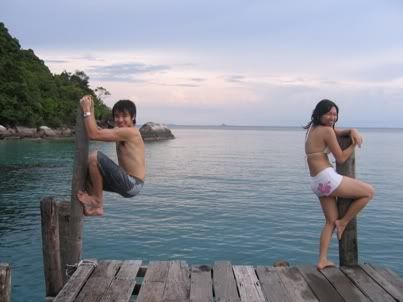 We like to stick on poles