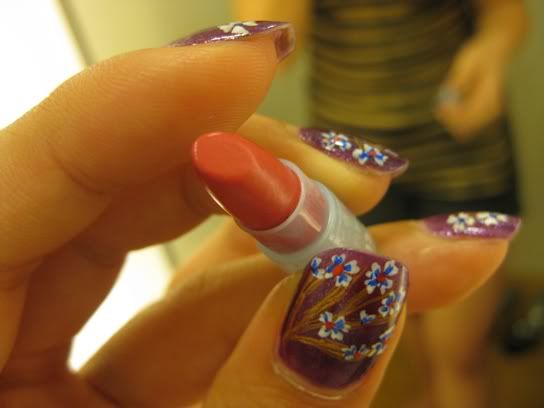 Fyi, those are my nails!!!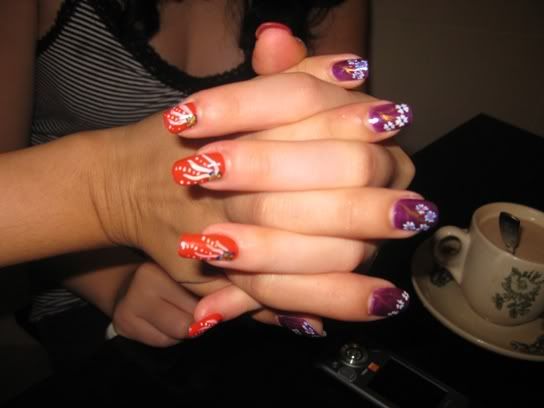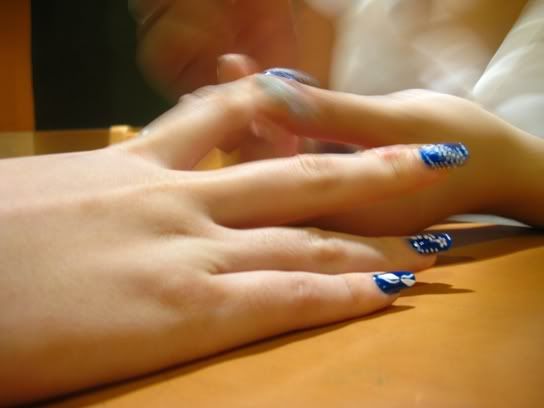 Isn't it pretty? All handrawn summore, this girl is super talented and she only charges rm10! Just drop me a message if you've got any female friends who want to have their nail art done around Subang :D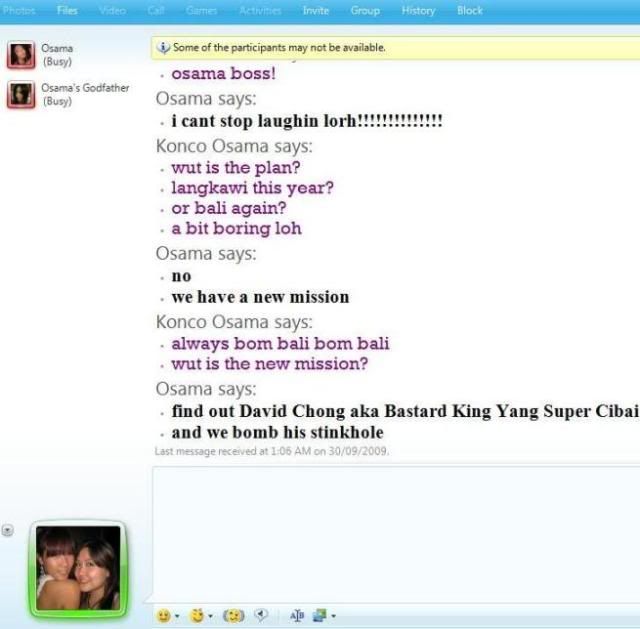 Yet another random picture. HAHAHAHAAH!!
We were all pretending to me a terrorist group called the "
Osamas'
"
Neat huh? LOL! Alrite alrite! I can hear y'all shouting "LAAAMMEEE!!! " from across the globe!
JoJo
just joined us today but I took this snapshot yesterday. :( oh well there's bound to be a group meeting soon. HAHAAAHAHAHAH!
Right now the group members are thus:
Osama
= Sam
Osama's Godfather
(don't ask) = Suwen
Konco Osama
= Cheryl (mua)
Osama's Boss
= JoJo.
To be honest though, this isn't the first time we've done something like this. To the exclusion of suwen, there was one time we had a '
Presidential Theme
'. I changed my name to Tony Blair, Sam was 'Junichiro Koizumi' and JoJo was "Queen Elizabeth".
We all literally played our roles. I played the British Minister who was always sucking up to the Queen, Koizumi played the part of wanting to take over the world with his japanese legion army and japan's porn industry, Queen Elizabeth was just being well... pushy to Tony Blair T_T. HAHAAHAHAHAHAHAHAHA!
Have fun changing your name and confusing your friends. ^^