I've had my wabbit for about a year but I've never blogged about this thing coz she leads a rather boring life if I do say so myself. Her only entertainment is chewing on my precious shoes. My expensive precious shoes may I add =_____=
Interestingly though, the span of photos of her over 1 year says a lot about her!
Back then she was shooo cute. I wish she had remained that miniature for the rest of her life. Unfortunately she didn't.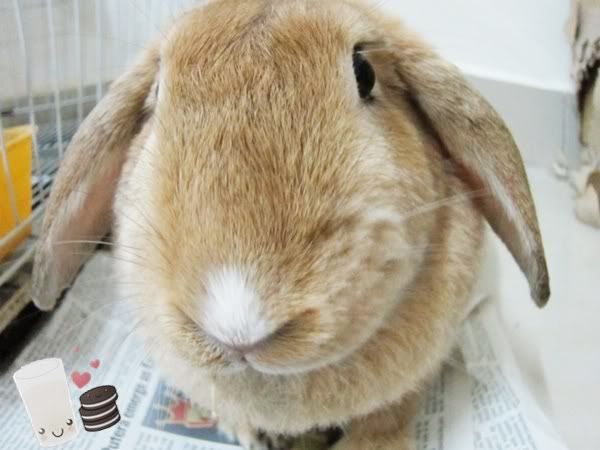 Now she has a huge double chin!! See compare her with the photo below back in 2010: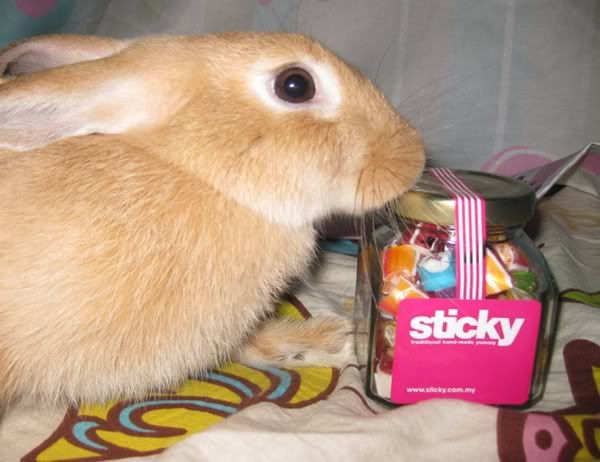 She was so slim back then lolz~~~~~
Bought a new type of rabbit food for her from Japan. Strawberry flavour summore.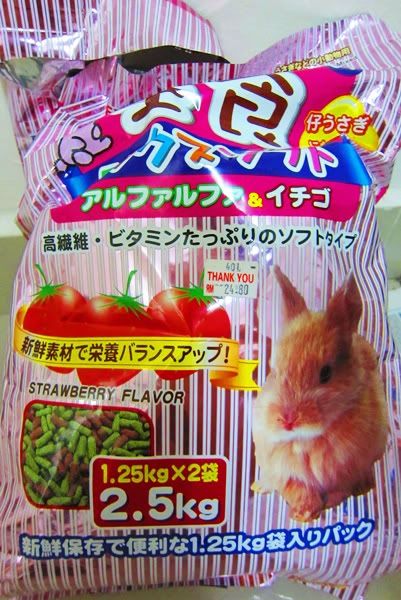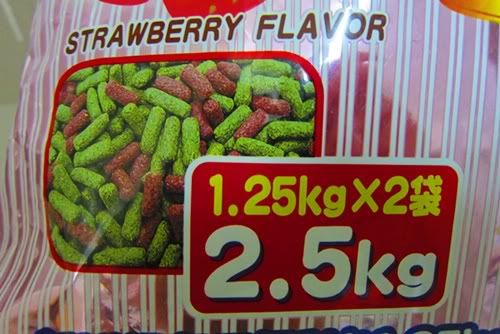 But cheatone. There was no strawberry smell when I opened it. bleh. Poor thing has to finished 2.5 kg of strawberry flavoured rabbit food.