I love Hong Kong!! I just came back a few days ago and already I miss the food which is absolutely to die for. Not to mention the
SaSa
stores, its just jammed packed full with makeup goodies at lower prices compared to the ones back home :)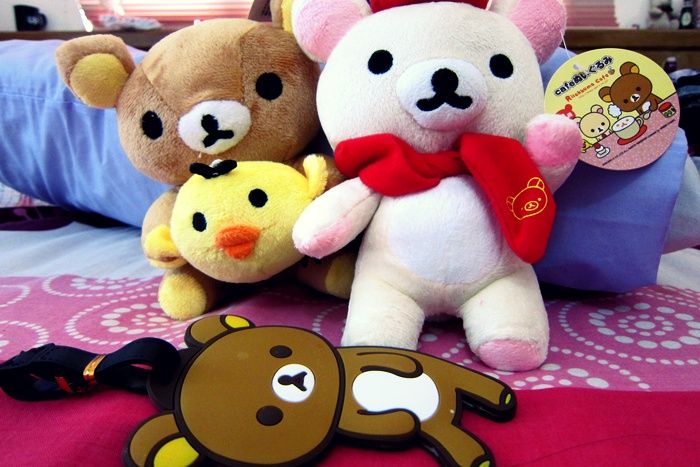 My Rilakkuma haul. I know its not much but I spent the rest of my money on makeup and perfume T^T . Will blog more about my HK hauls in another post <3 nbsp="nbsp">3>
Going back to
TonyMoly
, I fell in love with the product when I saw it in SaSa. These bunny lipgloss sticks are just too adorable to pass, and comes in a range of 9 different colours (the yellow one though only has a very very slight pink tinge).
These pretty bunnies are selling at HKD62 per stick (RM24.80)
TonyMoly Petite Bunny Gloss Bar is essentially a lipstick/lipgloss made in Korea. It claims to be very moisturizing on the lips containing herbal ingredients and at the same time, provides a strong vibrant colour.
I bought Juicy Apple (03) and Orange (08).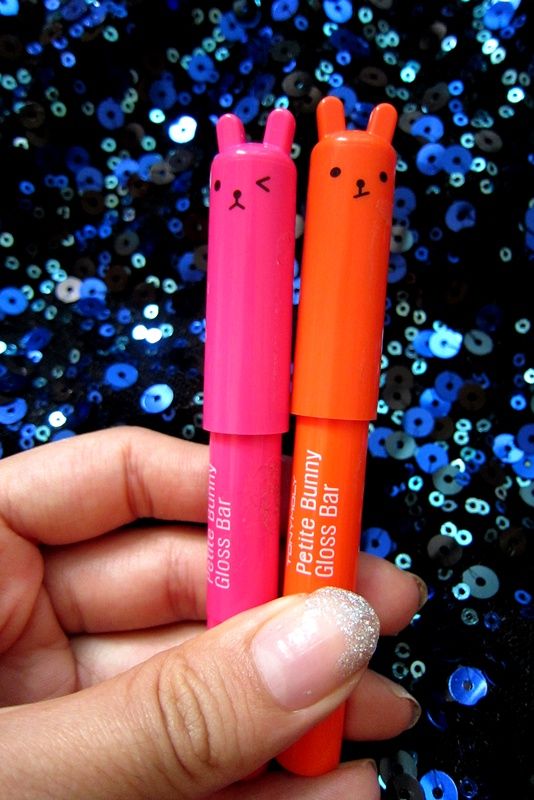 (OMGOMG its like the cutest packaging ever)
The thing I first liked about this product was how easy it was to use. It rolls up smoothly from the bottom, is light weight and easy to carry around. I would actually consider this more of a lipgloss as opposed to a lipstick because the colours aren't very strong, but depending on the flavours you pick, it gives off a really love scent and a nice taste to it (personally I'm addicted to the orange one).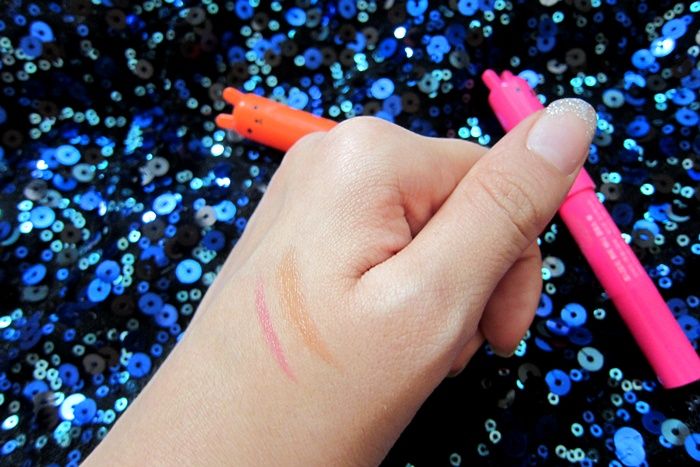 I have shit make up today (just one of those disgusting days where no matter how hard you try your make up just goes awry) so I had to use an old picture from my phone which is rather grainy. Anyways, I have on juicy apple in this picture. You may need to layer on at least 2 to 3 times before you can get this colour.
The colour comes off easily after eating, but if you don't use it throughout meals, it actually can stay on for a pretty long time (for me, it lasted 5 to 6 hours before I ate anything).
I would definitely recommend TonyMoly lipglosses as a must buy!