Loreal Hairstyling
came to our college to style our hair for free!
It was hard to pass up such a golden opportunity, and
Melvyn
was the first to try in our class. Unforunately, I forgot to snap any photos, but his hair already seriously damn short and unstyl-able lor, seriously looks almost like his old hair anyways. No need to take any photos. Lol!!
So we girls headed over for a much needed styling to get away from boring flat hair: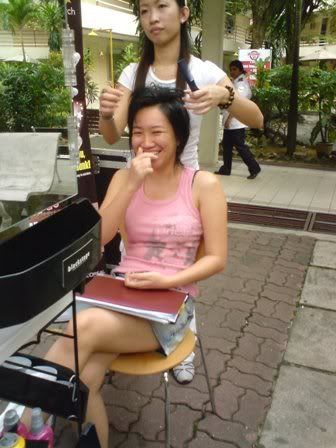 *giggles* stop looking at me! (can u imagine Sam trying to act all giggly?)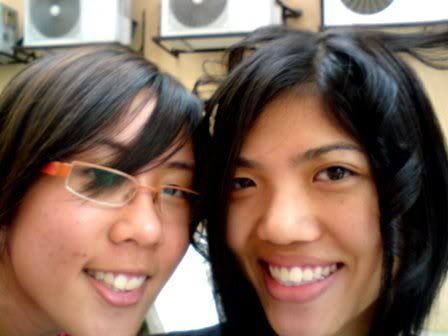 Argh! wrong side of my face! got PIMPLES!!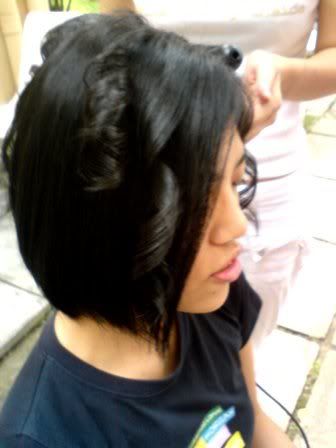 Doing the works on her hair!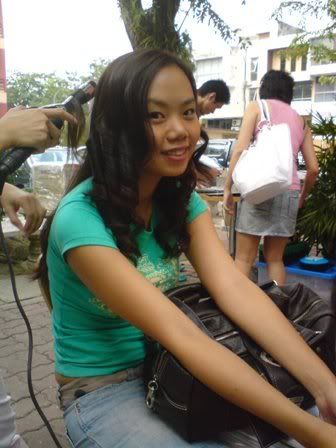 Omygoodness, is Jamie going for the Goldilocks look?
I adore my new Photoshop brushes! Still getting the hang of using them so they may look a little weird in some photos. This is the end product of all that
Loreal Hairspray
:
My eyes look damn tiny today without contacts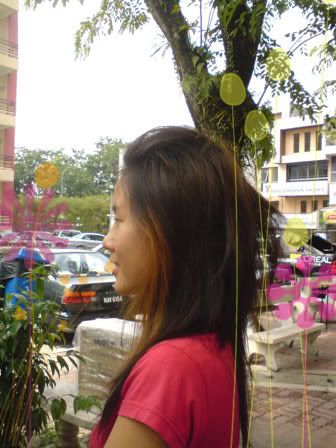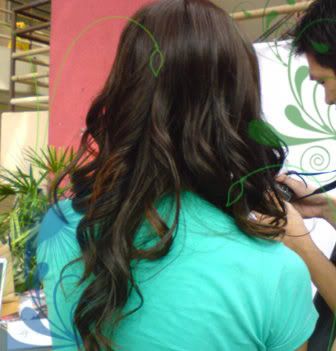 The photogapher there does a pose with Jamie
Poor Su Wen fell sick today, otherwise she sure cam-whore kau kau in 90% of the photos. Actually come to think of it, luckily she fell sick today, otherwise we all sure no chance to be in the photos. LOL!! Just kidding darling, hope you'll start feeling better by tomorrow ^^
Signing off for today