Putting my
Revlon red lipstick
to good use! Seriously I'm addicted to how this colour makes me lips pop ^^
Recently, we had a small gathering amongst us law graduates at this meat buffet called "Carnival" in Damansara Jaya.
Unfortunately I was too busy eating (it was absolutely scrumptious, fresh succulent grilled meat being served at our table every 5 mins .... and the best part its that its unlimited!!!!)
A very vintage looking me in the car :)
Dress was on 50% in Cache-Cache!!! Such a steal!!!! I think I only got this for rm40 and the material is superb.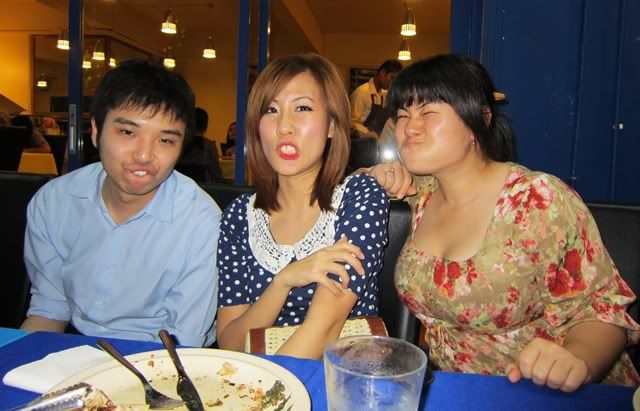 You tend to do dumb poses with dumb friends. That's how we roll <3