(P/s: sorry for not replying you guys on the chatterbox but for some reason its not working on my side! stupid flooble.)

Happyness!
- Isn't it always when you receive presents?
I'm so touched at the way my birthday was organised. I was surprised at the stroke of midnight the 12th May when Meng lamely asked me for a cup of water & I was suddenly whisked off into Sam's room.
And everyone was there waiting for me with candles and a cake (*cries*)
I really really did not expect a cake or anything at all coz everyone was in the midst of their final exams (we all had papers n the 11th and the 12th!). So I really was uber happy that the girls + guys did a small surprise for me. Touched me bleeding heart y'all. (Ok, I should stop acting black.)
*no photos coz their all in Tracy's camera for the time being and I look fugly so don't expect them to come up on blogger ever!*
After the mini-surprise I went back into my room and pulled back my duvet cover to see this: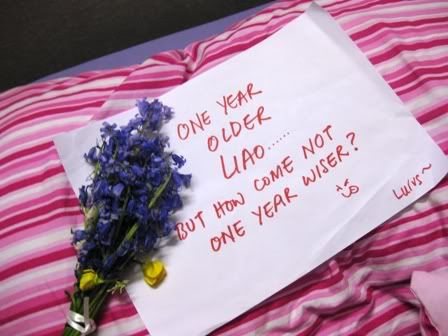 Which makes me wonder whether I really am their friend. LOL!

Over the next few weeks I received pressies in different forms, some were over the mail: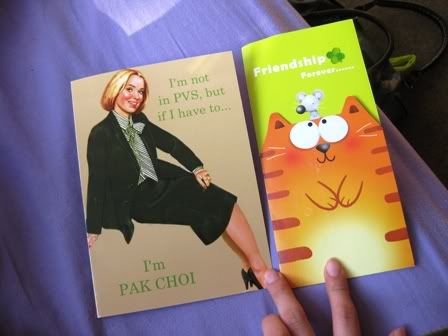 A personalised card from Christina qouting some dumb blonde jokes I made. HAHAHAAHA! Uber cool!
And a uber uber cute card from JoJo all the way from Malaysia!! *HUGS HER TIGHTLY AND CARRIES JOJO ON MAH BACK!!*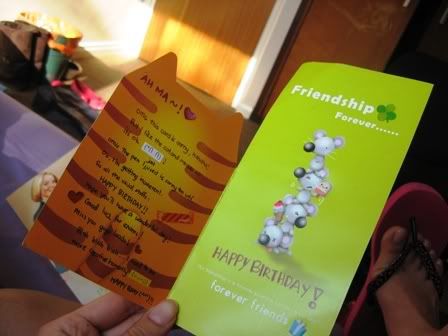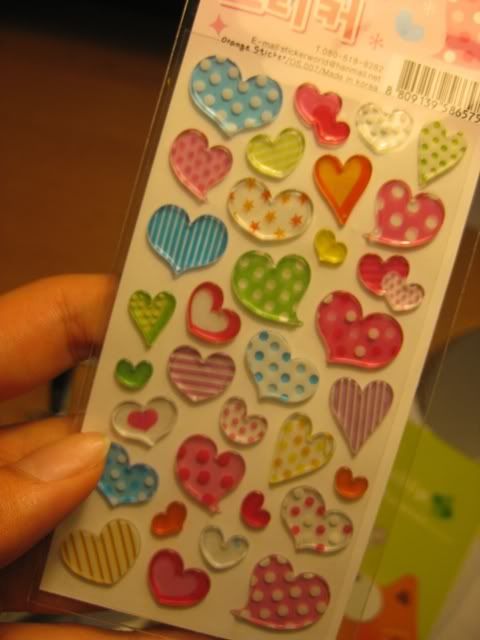 She sent stickers inside! I've used them to pimp the back of my handphone. :P
I some pressies handed to me personally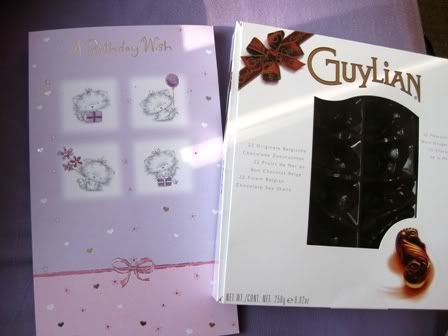 A box of eaten chocolates from Meng & Sha. Long story, as soon as Sha gave me the chocolates I said 'Thank you!' and put them aside. 5 mins later he asked me whether I can open them now coz he feels like chocolates =____________=




This is my old bottle of perfume. See! only left thiiiisss much. Spray another 5 times and its a goner.
I was set on buying a new bottle that week. Fortunately I didn't! Coz on that day itself I got: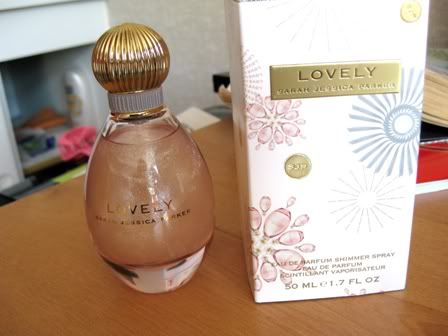 From Moeko and Warina! MWAH!! I love you girls!! We gave Moeko (whose birthday was on 11th may) a super cute cigarette case with frogs on it. Ok, it doesn't sound very nice but I will upload the pics soon :D
Damn chio perfume. And there's glitter inside that comes out too when you spray!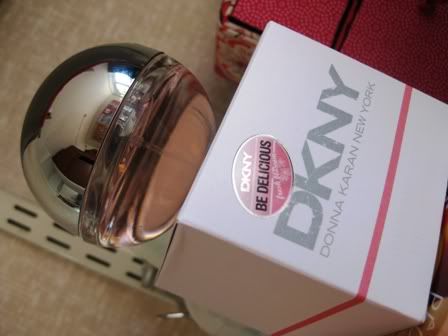 The latest
DKNY apple
from the girls! this is like the bestest ever perfume I've smelt and I absolutely adore it. Gonna use it tonight for going out :D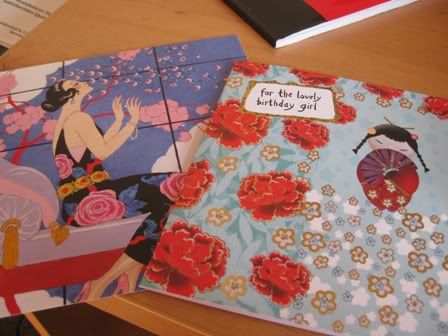 Cards from Moko+Warina

The boyfriend gave me an amazon voucher which I admitedly had difficulty deciding what to buy. I hate amazon's system when it comes to buying brands from different sellers. charge me individually for each brand delivery cost even though its all from amazon!! It doesn't make sense! I have to waste 6pounds on mere delivery.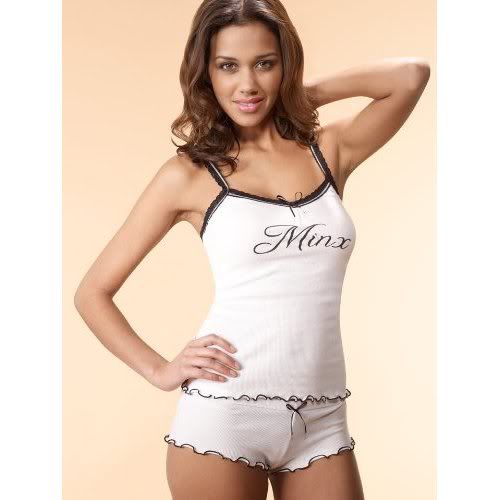 A cami! I've always wanted one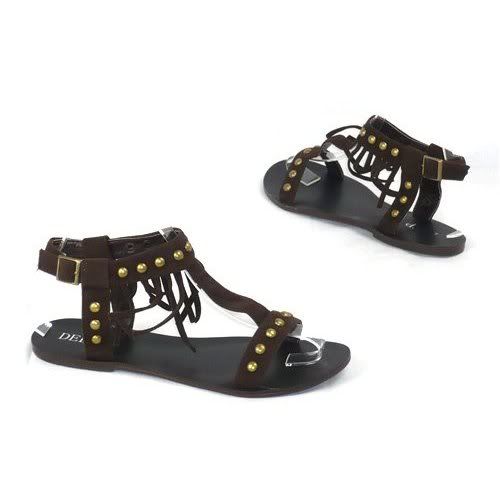 Been lusting for a new pair of summer sandals for a while