A small collection of pics from whence
Berrypiehoney
came over!
Ate at Frontera that night, and we had a bit of a camwhoring competition whilst waiting for our food to arrive.
Sha & suwen are always uhu glu on each other, so Sam and I decided enough is enough, we can be as mushy as you guys.
SUPER PDA and GIRL X GIRL pics.
Marvellous eyeball movement Sam!

Squuuuueeze ur nose!

Sam's most chibai moment.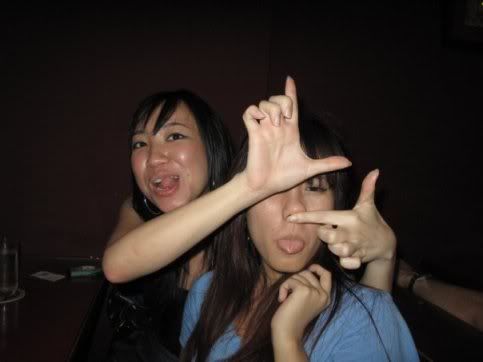 Seriously hor I regret buying her dinner.

I'd say we copied that one pretty darn well!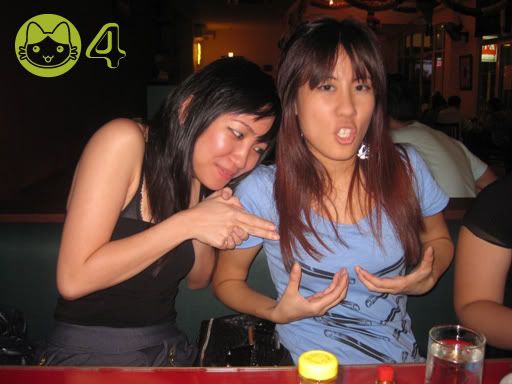 Sha+suwen's turn to copy us!

It took a total of 10mins to persuade the bugger to copy our pose. Paiseh for what?

A lot of gay porn there i'm telling ya.
Suwen came out with the ultimatum, a kiss on Sha's lips. wtf.... how to copy now you tell me????!!!
Then Sam thought of:
Sam your lips very soft *shy*

Lose to the max!!
See chickas rule!
Our traditional celebration dance....involves salt + pepper.
Wrote a goodbye note for her *sniff*
How come all about breast wan?? you pervs.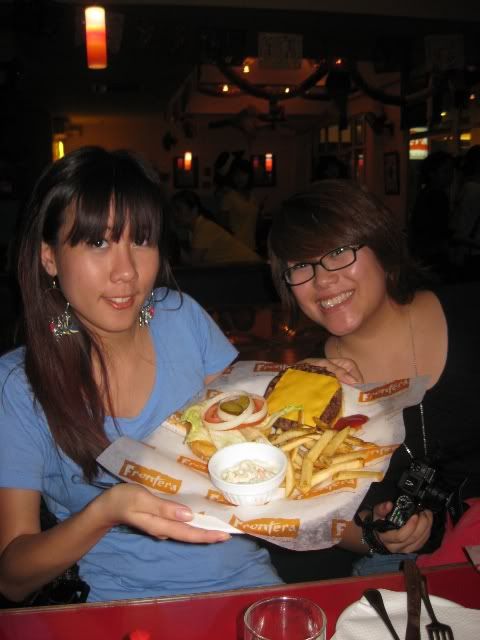 See the Frontera burger! Massive no?
Chilli cheese burgers are their absolute specialities

Do go check them out of you like mexican food!
Frontera Bar and Grill
Lights at Palm Square,
Jaya One,
Petaling Jaya, Selangor Darul Ehsan
46200, Malaysia
Tel: +603 - 79588515