I recently just watched the movie "
The Mannequin
", a movie from 1987!!
Basically the story is about a girl from the past who woke up as a mannequin. But the catch is that she can only turn human when she's around this one man.
Its a cute story, but I guess its not something worth re-watching.
Neeways back the point, the fashion there was horrendous. I can't stop gaping at how loud & fugly style use to be!!! I hope the 80's will never ever come back!!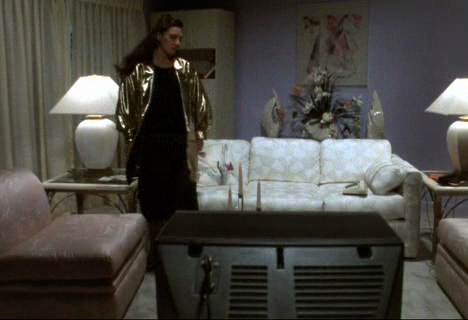 Scene where the ex-gf was suppose to go out on a date with him.
IN A KNEE LENGTH GOLD JACKET. FUGLY MAX OKAAAAYY!!!
See her hair bun is like your headmistress style and her garb looks only slightly better than a nun's habit.
This is the only outfit in the movie that didn't make my eyes bleed too much.
This one looks like she used masking tape to hold up her skirt.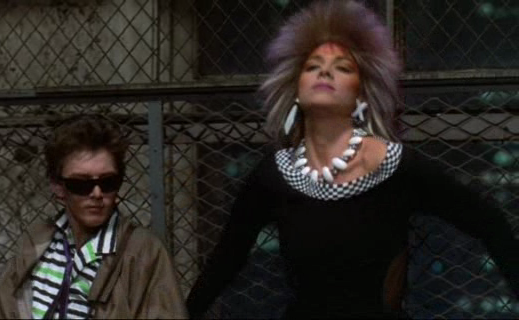 There is a reason why the purple/white thing on top of her head is a wig. Coz its meant to be burnt. You know you can wear it on your head anywhere and when you feel like you need to start a fire, viola!! Its better than dry wood!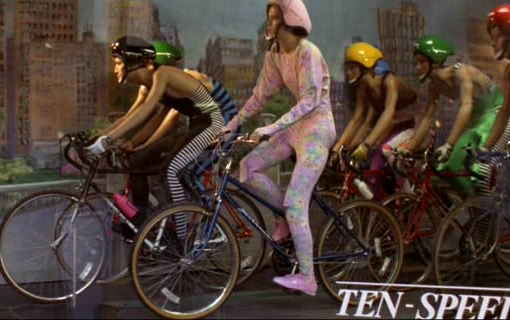 OMG the flower jumpsuit looks like grandma curtains made into astronaut suit.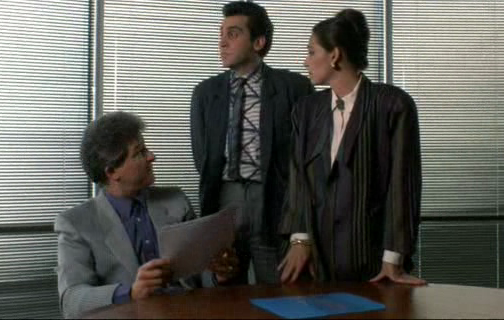 Sorry my eyes are covered with blood so I can't comment on her outfit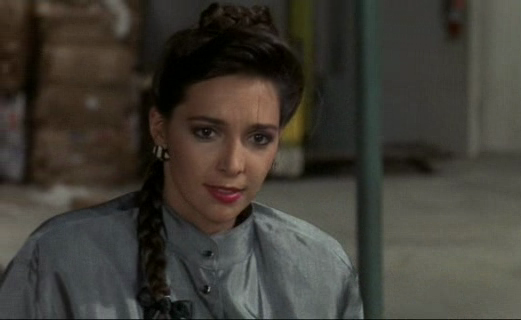 I
just found her hairstyle here super ROFL funny!!!
Now doesn't that make you glad you didnt' have to dress like that?