Just lots of camwhore pics of me in black uncle specs!
Got influenced by Lauren. She bought 'em at this Japanese thrift store in 1Utama called "Daiso" that has loads of cool stuff for only rm5!!
She got those grandpa reading specs that magnifies everything. All she did was pop out the lenses and voila!! Great kooky specs!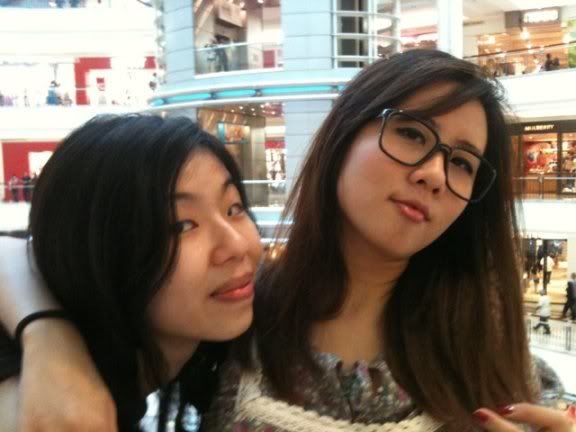 Sorry for the grainy pics I ripped them off
JoJo's
FB!
Spent the day at KLCC just bumming around .....
Me being a super nerd in specs
Tried Bisou cupcakes that day.
The cupcake craze still hasn't died down yet. I swear more of them are popping up! I decided to finally give these fancy cupcakes a try since these were reasonably priced at rm5 each neeways :D
I really wish I do have a talent in baking & decorating cakes. I've never been able to bake any pastry that does not end up looking and tasting like charcoal. Its a different kind of talent I guess.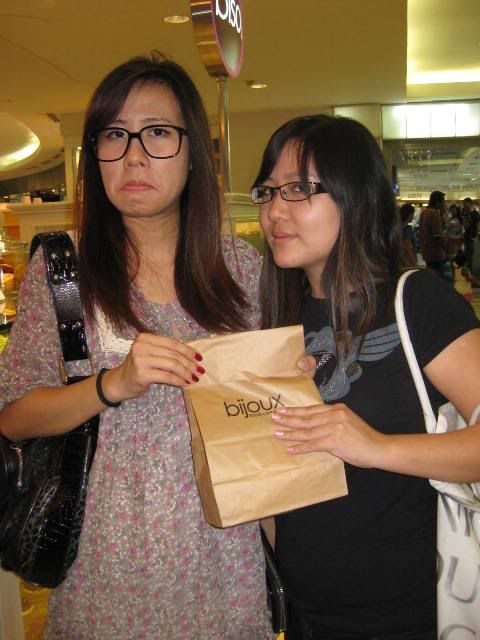 I got myself "Extra chocolaty cupcake"
Its pretty good!
♥
Speaking of cupcakes, Suwen found this website that has totally beautiful cupcakes! Go over and admire them,
here
.
Gonna slut myself to the media like Sha.
Nang it
!!