Yay for the job hunt!
Well I didn't exactly get the job I wanted, but I tried applying to this event management company. and yay! I scored an interview!! The interview should be this Thursday :) Kinda excited and dreading the idea of finally working. No more glorious days of bumming at home. Sadness.
I tried applying to this site called
Jiggee
, and their response was so cute!
Do hope they'll interview me though. I liked their website and presentation the most out of all the jobs I applied for.
I'm just gonna upload a bunch of random pictures today. Meh.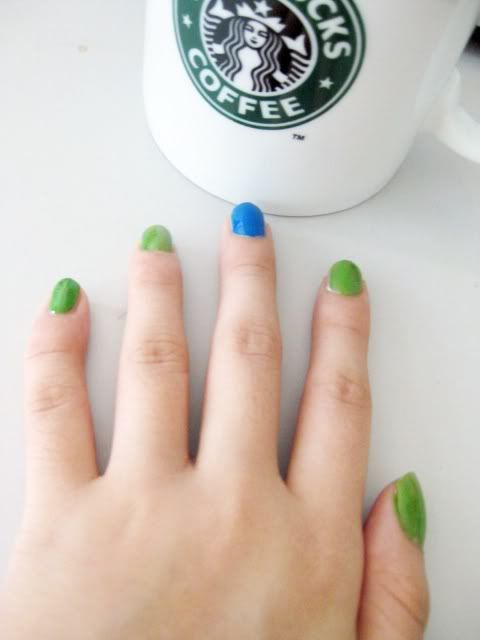 I felt like saying ""Fuck you world"" hence my weirdly coloured nails that day.
And everyone should so totally get
Photoscape!!
Its so mad awesome!!!!
Pictures below are me preparing for a friend's birthday party.
I played around with "Saturation Mode"
Used ''Luminance" and "Saturation" mode together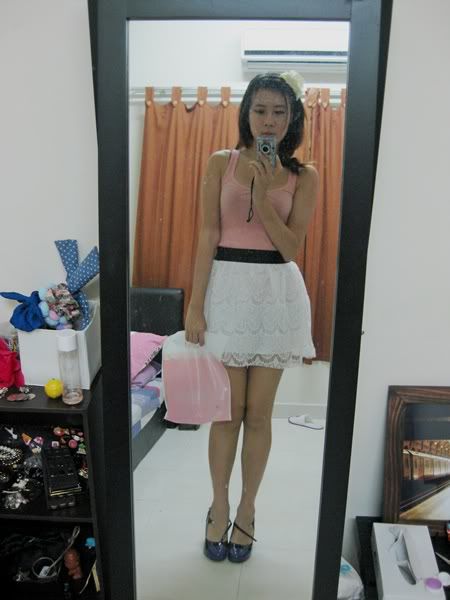 My outfit that night! loves.
Shoes from ChiangMai
Skirt for only rm12.90! (I am such a cheapo buyer)
Top from Topshop (also cheapo buy)
Hairband from F21 .
Actually you'd be surprised but F21 sells the cheapest accessories ever. MUCH cheaper than DIVA which is a rip off in my opinion.