You've probably heard of
tokyoninki.com
contact lenses if you're a cheeserland follower. I've started switching to using them recently as I read that these were a lot safer to use, holding higher water content, GEO certified, etc etc.
I'd be honest here, i'm pretty much sick of buying those dodgy lenses albeit them being AMAZING looking. I used to be pretty addicted to them coz they made my eyes look so much bigger and they come in so many different styles. The price is super affordable as well, even right now, they are selling them at rm10 each online, lasting for as long as 1 year!
However after constant use, my eyes are pretty much feeling the after effects of those damn lenses, i.e dry, tired eyes. I pretty much had to throw them away after EACH use. In the end, I just ended up spending a lot more despite the cheap prices.
Hence here's where my review starts. I talked a bit about them in my previous post but i must admit i'm not too happy with my
earth brown
colour which is apparently the best seller. I bought
skyblue
colour as well since the brand is pretty comfortable and I must say that this time i'm in love with the colour. Its so preeeeettttyyy!!!!
How it looks like from the official website.
How the colour looks like in real life:
(true colour)
Lasting for as long as 3 months per pair, I'd say this is a pretty good price at RM58.00/pair (if you want to be super chinese, that's about RM20 per month which is still a pretty darn good price.)
If you'd like to see a sample of the other colours, head on to this other blog ,
everyday-outfits,
to see earth brown and wood ash colour :)
My makeup for today is all from Maybeline, except for my brown liner which is from "Essence".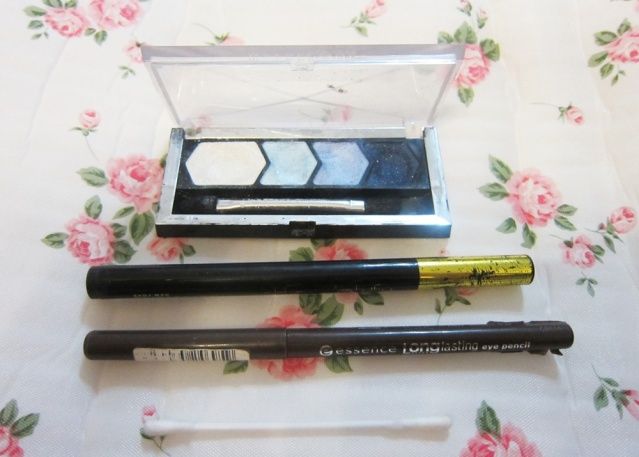 Maybeline colour pallette
Maybeline liquid eye-liner
Essence brown liner
Cotton Bud
Fakelashes: DAISO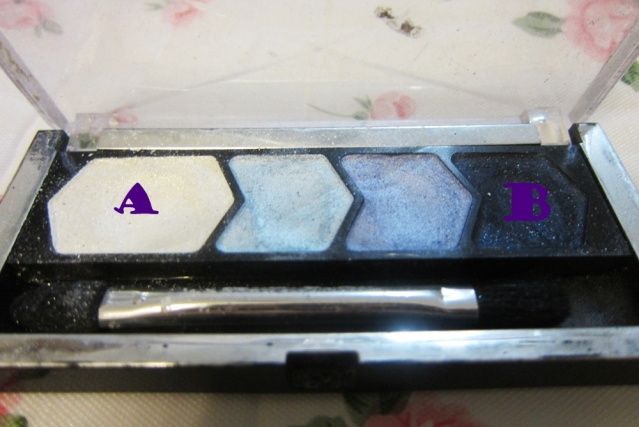 I used the cottonbud on "A" to highlight the inner corner of my eyes, and "B" for the outer ends to give it a more 'dark' look.
Hope this is somewhat helpful for you. Have a great day!