Hahahaha!! Kidding Kidding. But apparently from the comment boxes on the right, its what I've become famous for.
Today though, my update has absolutely NO NUDITY. Too bad suckers!! Don't kill me!! *It was a joke*
I went to 1 Utama with my girls just for lunch at
Jack's place
. We were all bored from eating the same food everyday that was within walking distance. Someone just came up with the idea "Hey! let's just go 1utama like, right now....!" . Talk about being random!
20 mins later and we're already in 1U ready for lunch. Jack's Place had a 3-course lunch menu only for RM15 so we decided to give it a try. It sounded very "tai"~
Cam-whoring before the meal arrives
I dunno. I keep doing these weird poses everytime I hold utensils.


Time to serve the appetizers!! It was: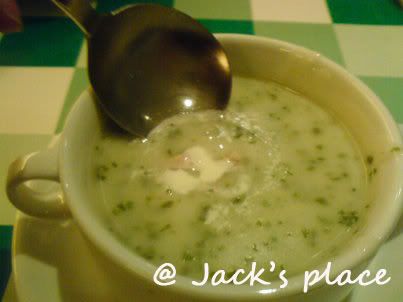 Spinach cream soup with chicken. Very delish.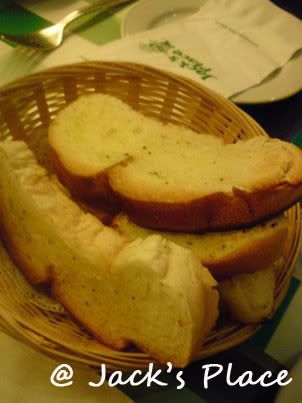 The main course was pretty small, but whose complaing for RM15?
Fish fried with melting cheese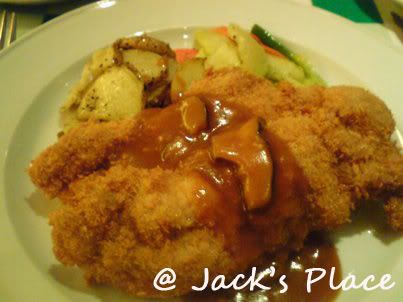 Breaded chicken mushroom sauce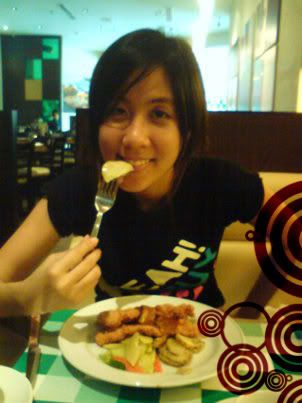 Everything would have been perfect had it not been for the dessert though. I ordered tea, but they had this icky icky green jelly as dessert. It was HORRIBLE. Tasted like the medicine they put in your mouth when you visit the dentist. Yucks.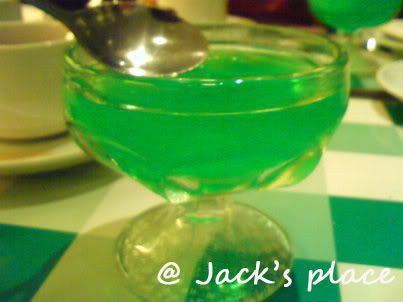 Icky Icky Green Jelly. Didn't manage to finish it
Us being girls, we went wondering around 1U. No way we go all the way there only for lunch meh?? Where got "tai"? Ok, my new in word from now on is "tai".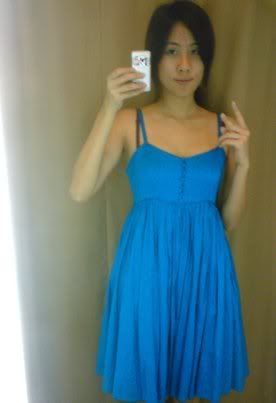 Gorgeous blue dress that I absolutely adored from Topshop!

And when we went into
Pull & Bear
(see my black shirt at the top. Got it free from that shop. Makes me look boobless. T_T) Su Wen & Sam met Choy Wan and May Wan, the malaysian top models! I took a photo of them with the girls, but check it out on their
site
instead.