Learnt a few new photoshop tricks online and I tried them immediately on my lastest karaoke session with the babes (yes, Sha hangs out so much with us I now call him 'babe')
I learnt most of the effects from Xiaxue's video tutorials which are seriously fuckin good +easy to understand.
My favourite effect is greyscale with a dab of colour :D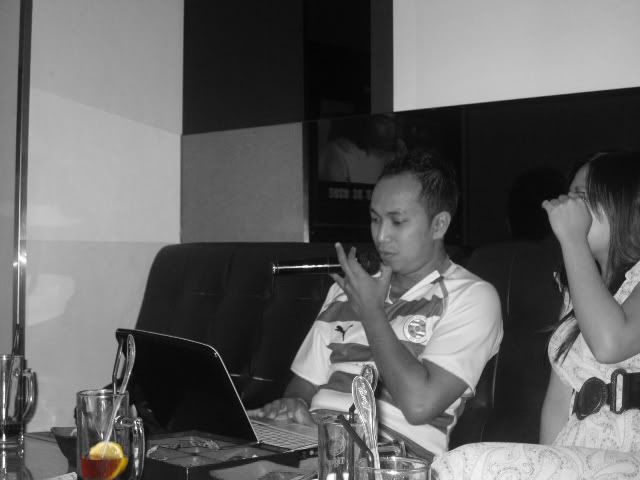 I tried out a few other cute la-la ones. You know I used to be so scared of looking/acting too lala coz anything that's cute becomes lala-fied. But I'm at the point in my life where I'm like, "Well, fuck it! I actually think its cute and I want to use it! Who says only lalas' can??"
So nowadays I use damn act-cute poses and whatnot.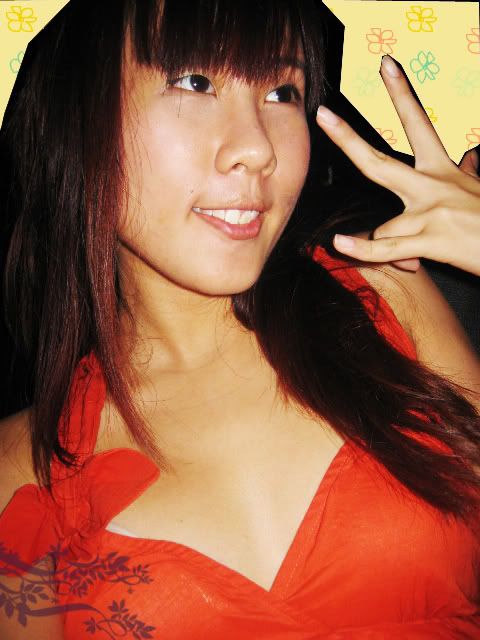 Went for a late dinner after that at
StreetCafe
- a korean fast-food type restaurant :D
They have loads of kooky weird props for parties!!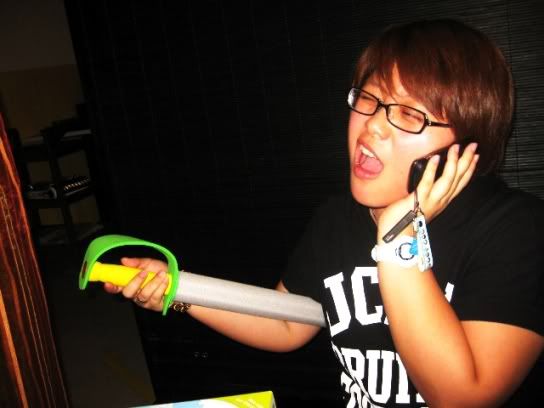 JoJo: I stab! I stab! I stab myself!! Ah hello who's calling ah?

Wow I seem to be enjoying the stabbing a bit too much while JoJo looks on bored

Han Salo and Princess Laie. Pirated version.

Mmmmm that's all the photos I actually bothered to photoshop. I know, its not a lot. LOL!