Lately exam stress has been hitting me really hard, and I'm not the kind who does well studying at home because I'll always be in front of the laptop doing...well.. guess what I'm doing now instead of studying?????
Therefore my friends and I are always on the hunt for a nice cafe to just plonk our books down that has free wi-fi and study the whole afternoon away. Yes I can be hardworking when I want to be!!
I can't afford to always drink Starbucks and if I do splurge, I'm pretty much sick of Starbucks because too many people study there, its always overcrowded, and I've pretty much tried almost all the drinks there so I want something new!!
Suwen
& I gave
Chocolate Lounge

a shot.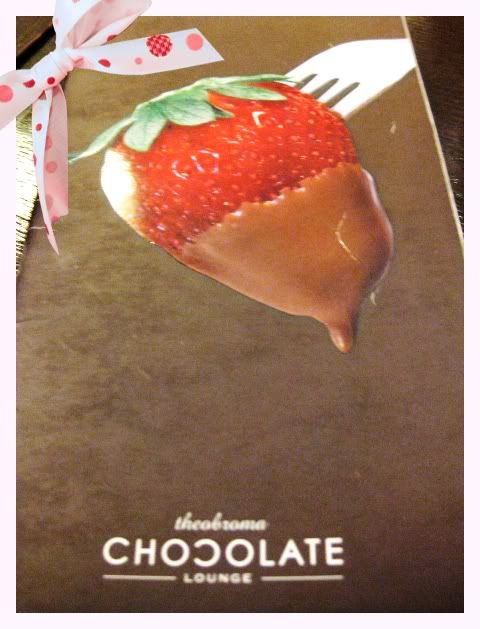 The ambience there is amazing. Good lighting plus there's hardly anyone there.
The prices are also around the price for a Starbuck, ranging from RM10-RM16.
Even if you get hungry they have loads of snacks & tib-bits to choose from!!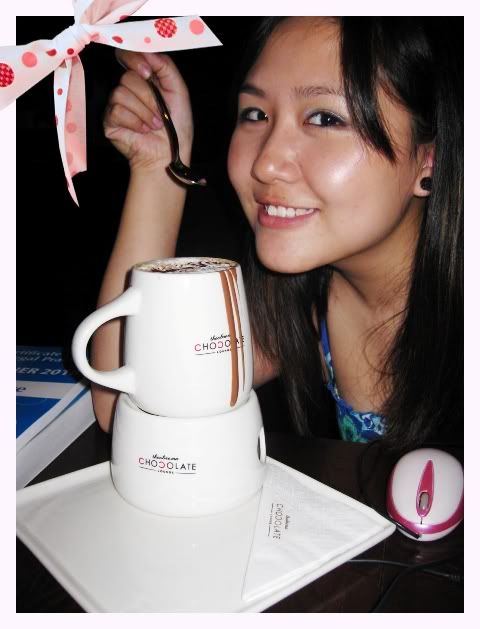 Suwen ordered hot Belgian milk-chocolate.
They have candles underneath that keeps your chocolate warm for a few hours. Absolutely lovely!!
I on the other hand, am an absolute HUGE fan of dark chocolate, as I can't take stuff that is too sweet, Especially when it comes to drinks.
Ordered a cold Belgian Dark-Chocolate Mocha drink.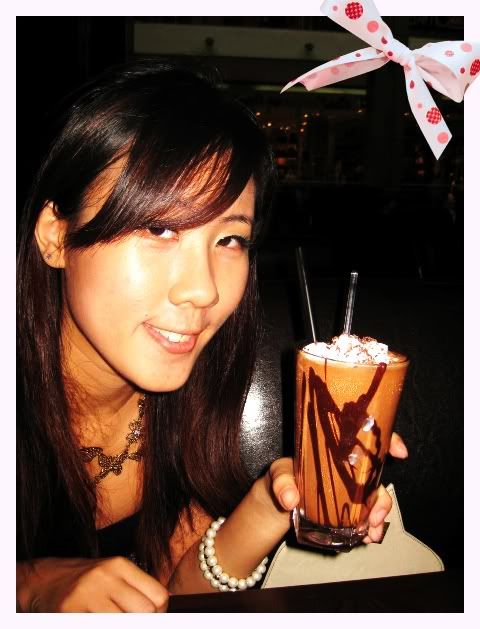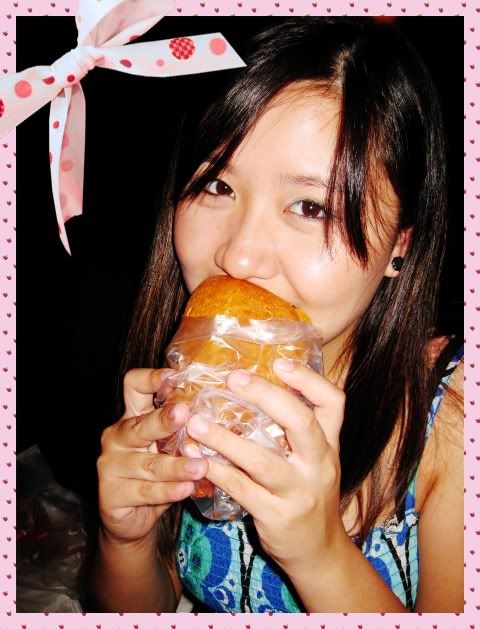 Us being super kiam we snuck in buns from Breadstory coz its cheaper. LOL!!
Then... guess what, we saw a guy propose to his girlfriend that day!!
So romantic!!!!! Imagine proposing to someone while being surrounded by chocolate :D
But at the same time the image was kinda disturbing because the girl looked like she just finished high school and dressed liked one too @__@ .
But let's ignore this story. Its not related to my post.
PussyCat Dolls was here!!
Their range of chocolates
Our outfits that day:
Yay finally got to use my hairbow!!