Saw this from a random blog I stumbled upon but I forgot her link! But I loved the idea she used so I've implemented it as well.
You will realized that I will be using a lot of bombastic words because applying for a job resume makes me write in perfect english and always opting to use the more complicated and impressive synonym to a word. Yes, I do cheat using word document''s right click of "'synonym"" but that is besides the point of this blog.
I digress, so here's your everyday normal lashes:
Again, I bought this from
TheVanityHall
from my last purchase with the Usamimi. I think it was rm3 if I'm not mistaken.
Just get a bottle of nail polish with stardust,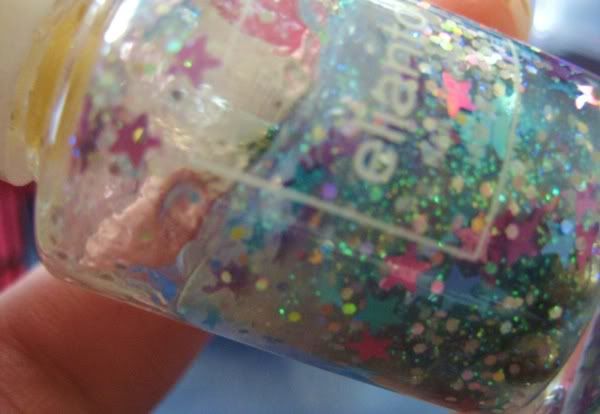 Easy peesey! Don't worry too much about the ''gum'' looking bits, once you actually put them on their not that obvious :D