For those of you who are japanese-noobs, ''
Purikura
" are those cutesy japanese photo-stickers that you take in photo booths.
You know what, enough explaining, once you see my photos you'll get what I mean :)
(ps: it may take some time for the purikura to load depending on your internet speed. If you're singaporean it should load pretty fast. If you're malaysian ''sila tunggu sepuluh minit. confirm keluar" )
You can make all your photos purikura style here!
Some slight tips for you guys:
♥ resize photos preferably to 400-500 in width
♥ Ensure that you have FlashPlayer Ver.8
There's another site that's doesn't not have as many functions and is admittedly less attractive, but it definitely loads much faster and the pictures here are waaaaaaaaaaaaaaaay bigger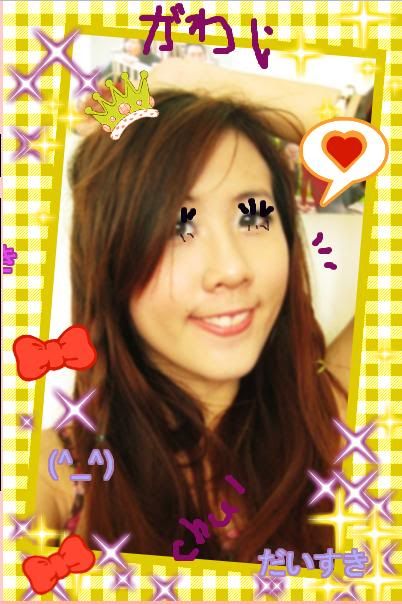 you can check it out at: