Is it just me or does anyone else feels that Christmas seems to come A LOT earlier every year? I mean like its crazy, all the malls have started playing Christmas songs and putting up christmas trees a lot earlier than ''25 days before christmas!''
And I have to admit I've been caught by the bug too. I've already started buying christmas cards in november @.@ (pai seh)
But these were too good to be true!! I was damn kau excited when I found them, they are like the prettiest Christmas cards I've ever seen, and way too good to pass up. I've already bought a few to stock up for when December comes along to post to friends and family :) :) :)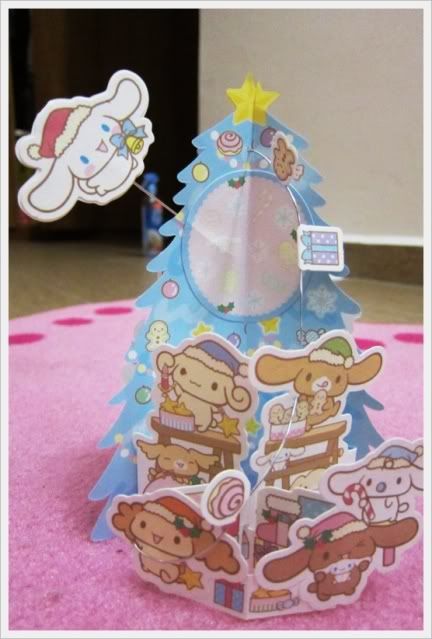 Forgot the name of this japanese character but I super love their collection of stuff!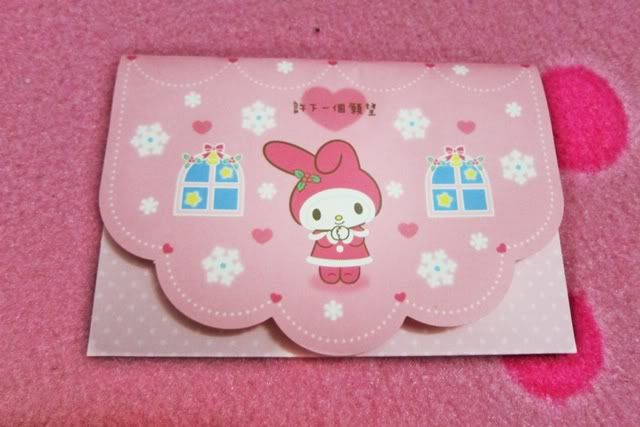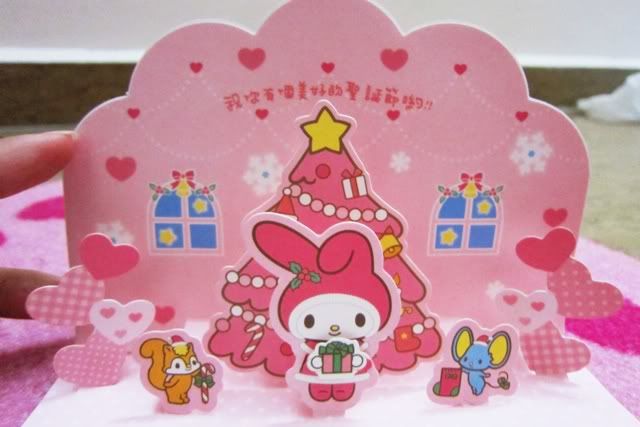 My Melody Christmas card <3 Absolute hearts, I know which friend I'm giving this for already lolz.
This is one of my personal favourites too, it reminds me of how New York looks like from the movies during winter ...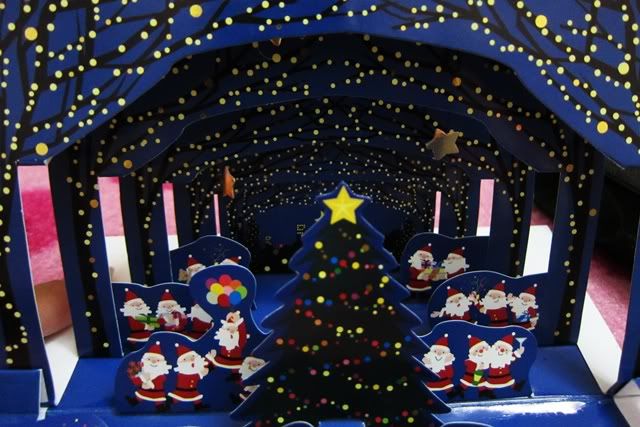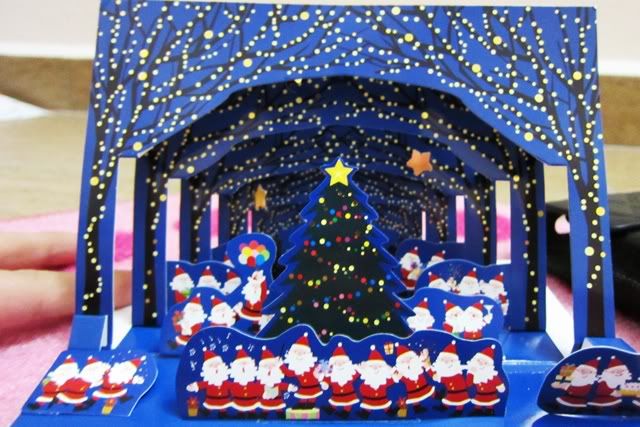 As for this next one I think i'll post it back to my family. Isn't it so real?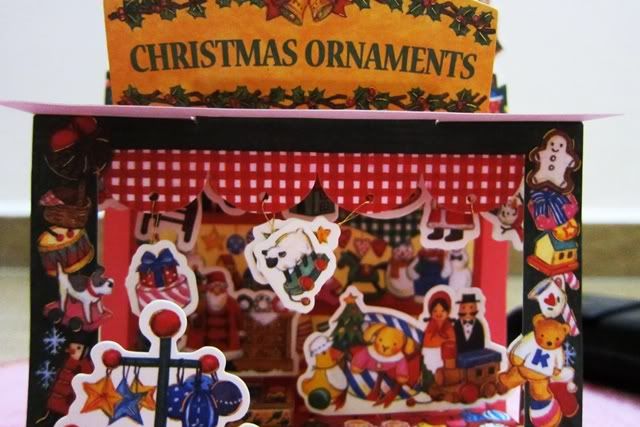 These are a few of my favourite things!
How it looks like all folded up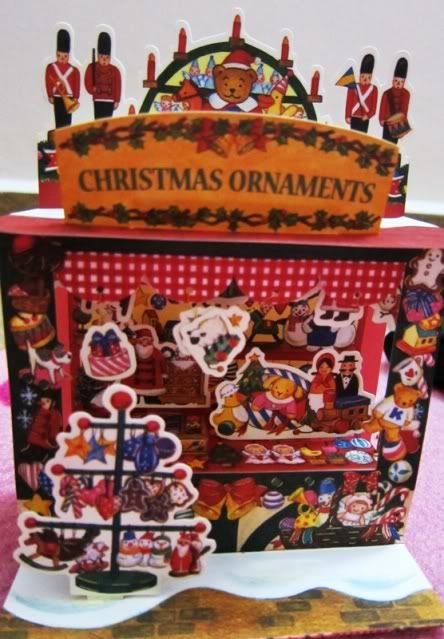 A booth selling christmas decoration and toys