My Valentine's Day didn't start till 9.30pm that night (TH managed to leave work earlier than expected, which was originally 10pm!!)
He brought me over to a Japanese restaurant called '
Tomoe
' . Wonderful timing since I've had a Japanese food craving for days!!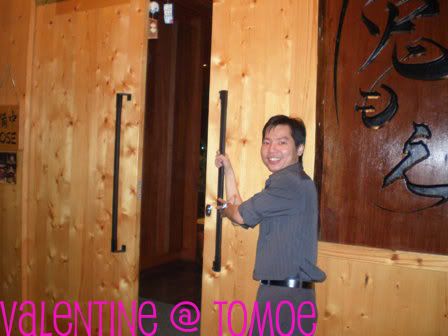 I was a bit dissappointed in the interior. I was hoping for dim lights, roses a la Valentine's style but apparently, Japanese people are not very enthusiastic about V-day... oh well.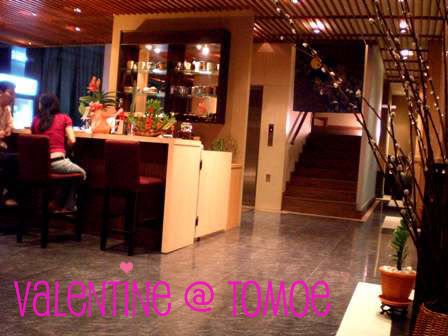 Waiting at the entrance of Tomoe


Dishes were a tad more on the expensive side... Some more photos of the interior & whoring with the camera while awaiting my royale meal. Hohohohoohoh!!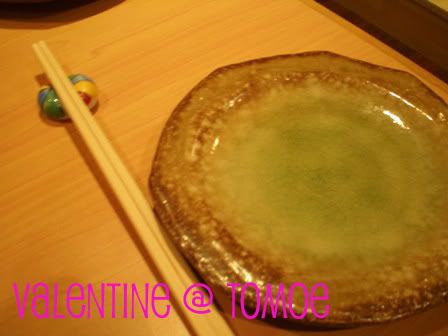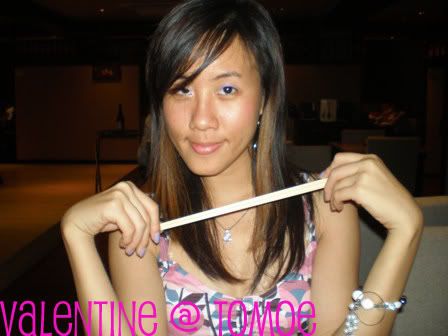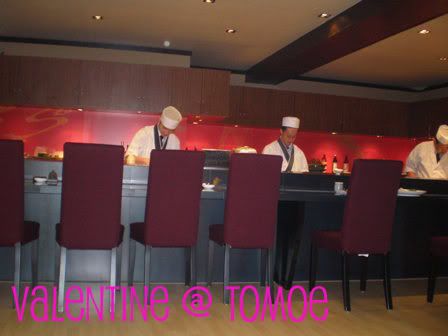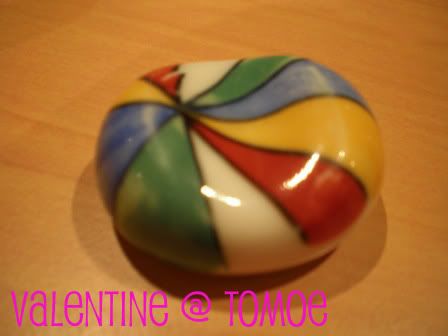 I am in love with this 'stone to put your chopsticks on' So super colourful wei!
And now finally comes the mouth-watering dishes!!:
Soft-shell crab sushi as our appetizer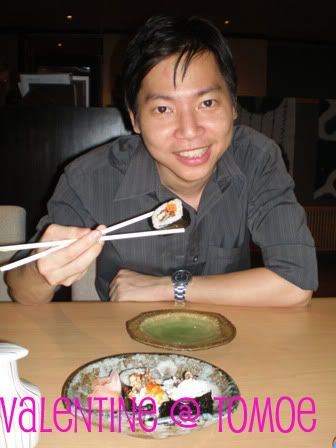 As for the main course, well,
Tiong How
obviously couldn't wait long enough for me to start...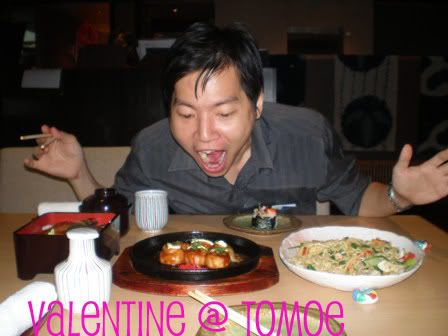 Takoyaki cheeeeeeeeeeeeeeeeeesseballs *yummy*


Can never leave out my favourite unagi from the menu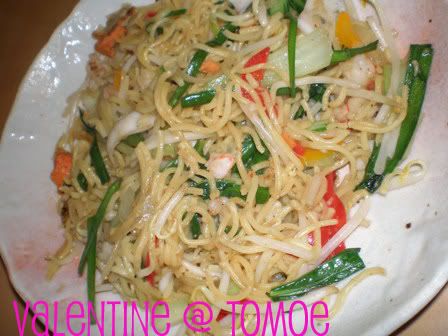 Seafood nooodles (this dish was a bit plain)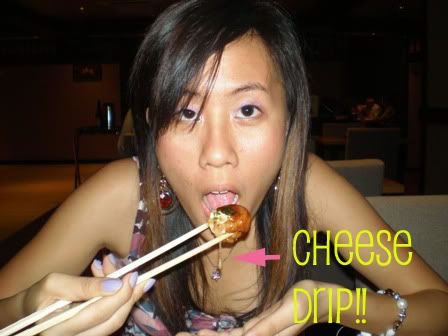 Look at that oozing cheese!!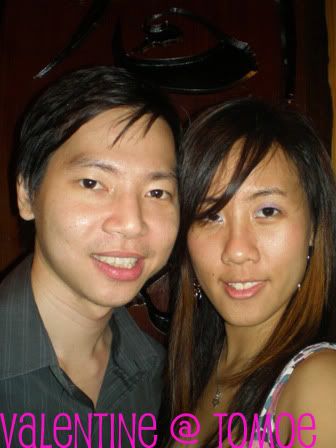 Posing outside the restaurant after a heartily satisfying dinner.
After dinner we went to pose outside OTHER japanese restaurants along that row. LOL!!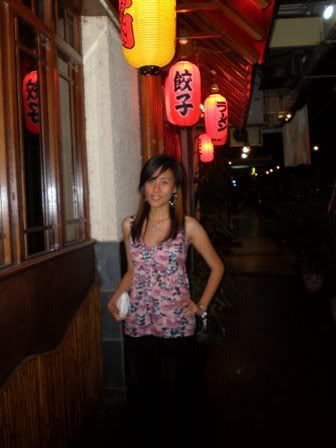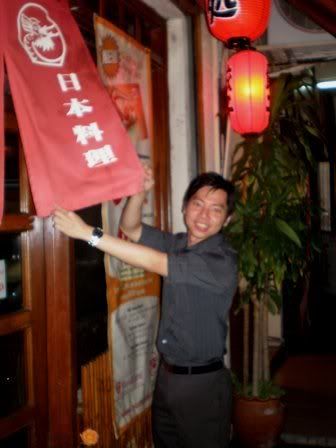 Didn't have anything much to do after the dinner coz it was already late at 11pm but neither one of us felt like drinking at a bar. We were too stuffed for that. So we took some more photos of his 'borrowed' Altos :)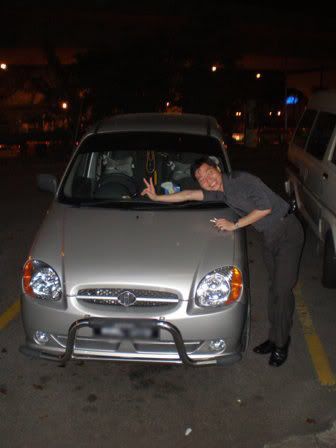 Tiong How surprised me with a bouquet of roses when I opened the car door *sniff!* Thank you darling!! It was such a sweet surprise.......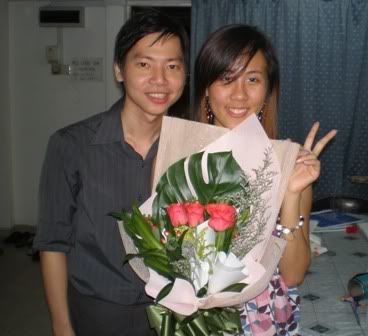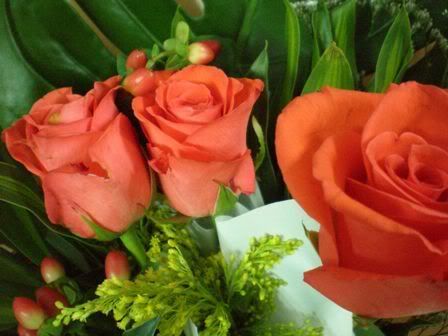 I love them so so much. Thanks TH for planning the wonderful V-day for me & you.
MUAKZ!!