Everytime I come back to Miri confirm I must go to Brunei to eat at
Escapade Sushi
:) . I love this sushi place very much!
So I ended up following my friends and their moms to eat sushi and go grocery shopping later. I am so hip and happening.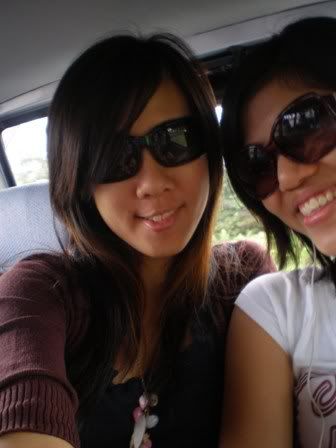 On the way to sushi!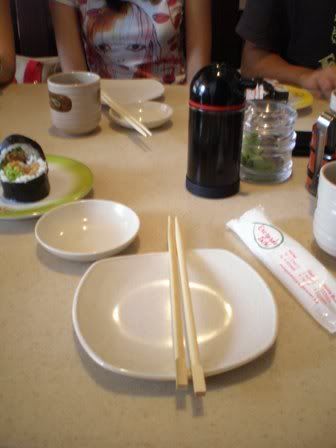 Remember the video about snapping chopstsicks? I did a perfect half. nyeh nyeh! TsuMing did u ever manage to? lol!!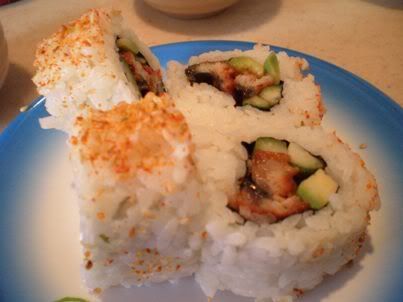 Our sushi order with unagi. Almost everything we ordered had unagi. lol!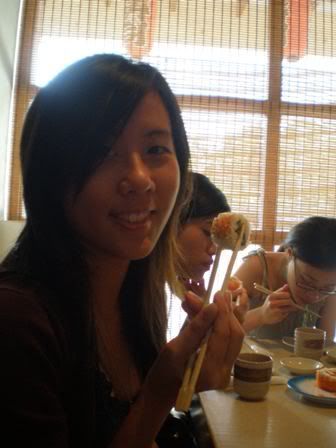 See the girl in the background with glasses? That's Tracy's sister. Anyways, the main point is the green stuff she's eating which is actually seaweed. Its damn nice but I never got the chance to take a photo of it T_T.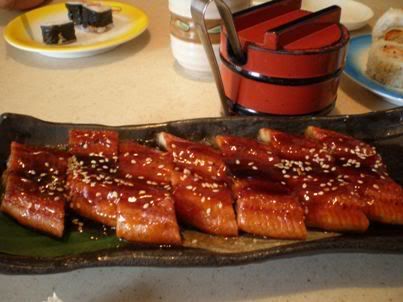 Unagi!! My purpose in life is complete!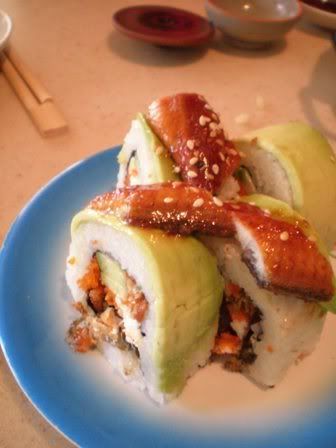 Ok, you must put your face really close to the screen coz i've got fish eggs on my teeth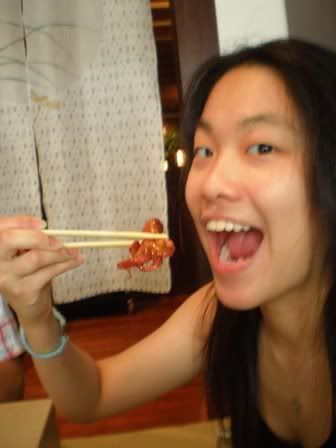 This is how I'll rip your head off if you mess with me
Aaron, when you're gonna make pizza give me a call!! I wanna help
devour
make the pizza~!!!!