I am so addicted to Lily Allen's new song "
Fuck you very much
". Its like cursing someone with a smile on your face :P
I went to Miri's Pasar Malam on friday to buy all sorts of unhygenic fried food.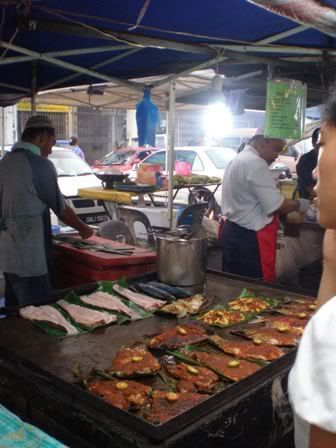 Love their stingray with belacan
Then we headed over to Tracy's place to make Oreo Milkshake! Yum. You need: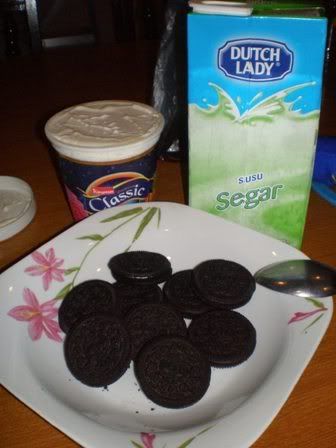 Oreos, milk, & vanilla ice-cream
Warning: This recipe is super super kau.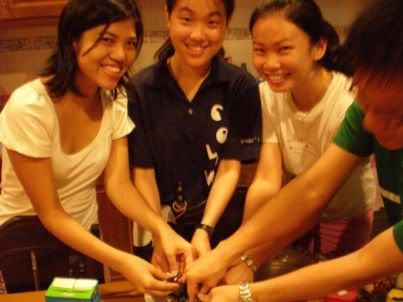 Step #1: Get four adults to crush 5 pieces of Oreos. Yes, you need 4 ppl otherwise this recipe won't work.
This recipe is more complicated that it seems. Seriously.
Step #2: Add milk, Oreos, & ice cream into blender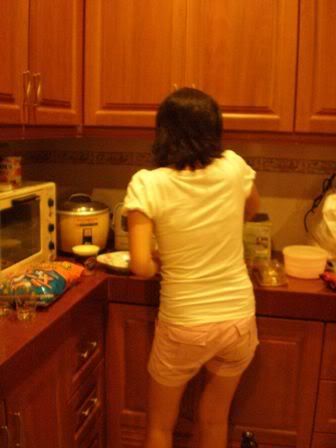 Step #3: Hire a girl named Tracy with a blender. Other people cannot touch the blender.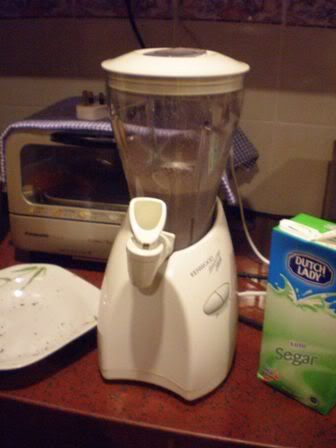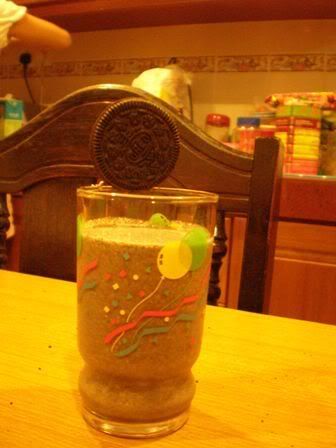 And voila!! Our very own homemade Oreomilkshake!
I just cut my hair that day so my face looks like @#$%& . There will be no more pictures of my face on this blog until my fringe grows to a reasonably satisfactory length.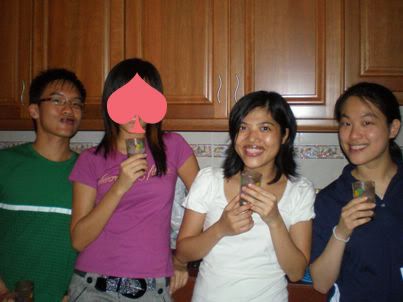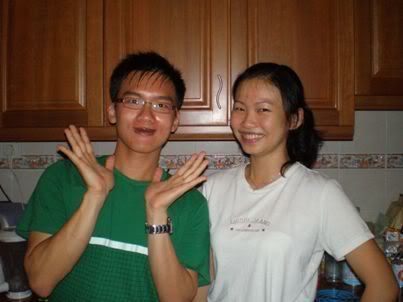 Aaron's moustache is soooo Charlie Chaplin~ !