Yeah, its the date that the Olympics started. Speaking of Olympics, wasn't the opening ceremony just the coolest ever? Very spectacular!
Back to my topic, for traditional chinese people anything like 06/06/06 or 07/07/07 or
08/08/08
is a 'beautiful' number that only happens once in a lifetime blah blah blah.
Therefore my grandpa decided to hold a mini-reunioun at a restaurant in Sibu. He wanted to book it on 08/08 but unfortunately many chinese had the same idea in mind which meant that all the restaurants in Sibu were fully booked for that date.
We had to settle for 07/08. lol.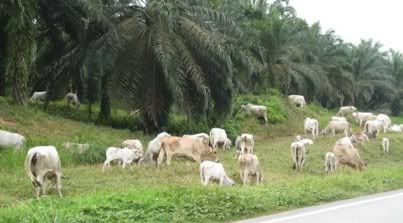 Crazy. I've never seen so many cows near the roadside before.
Its really been a while since I've seen all my relatives. Everyone's changed so much!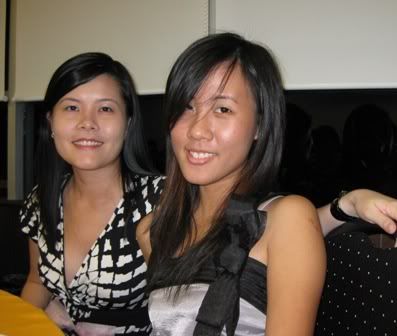 With cousin Leonora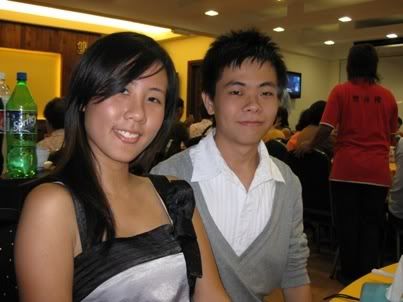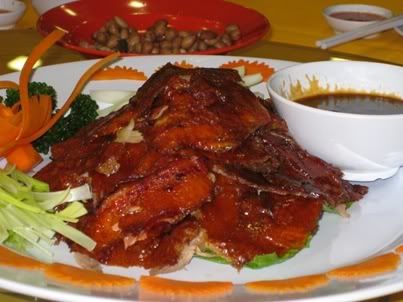 Pecking Duck. I dunno why but I really thought it tasted like pork =_=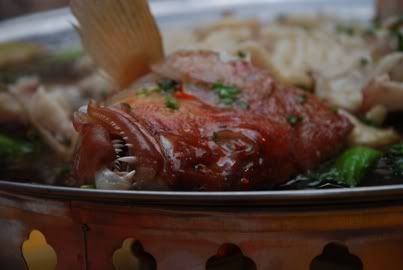 I ate this mean fish for dinner. My jokes are getting lame.
Funny part at the dinner was that my grandma ordered a cake to commerate the date '08/08/08' as...........well, as it is. A lucky number.
Unfornately, my grandma did not request for any other decorations or designs for the cake. Only those three numbers. The cake-maker then decided to 'get creative' and drew olympic symbols on the cake. When my grandparents took a photo with the cake it seemed like they were ex-olympic gold medalist celebrating their olympic anniversary. LOOLL!!!!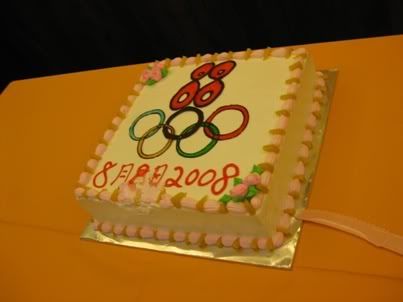 Ah yes, and now let me introduce to you my super adorable niece, baby
MAYA!!!
( I know, I hate kids but for my nieces I try to make an exception ;P)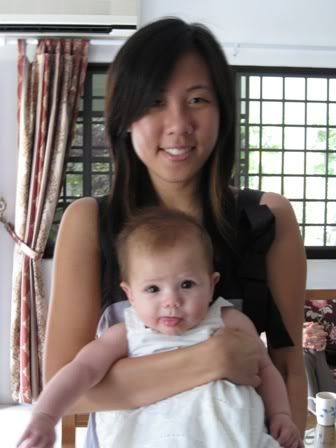 Poking her tongue out. So adorable!!!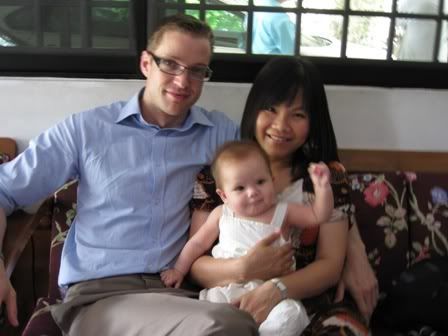 Baby Maya's parents. Patronella my cousin (who is obviously the chinese girl)
Yes, baby Maya's parents are mix asian-ang moh!! So baby Maya is extra adorable (I know, call me discriminatory but I think asian-angmoh babies are so much cuter than normal).
But Maya has a really funny habit.
SHE HATES OLD PEOPLE.
Everytime someone over 60 carries her she screws her face up and starts to cry and scream!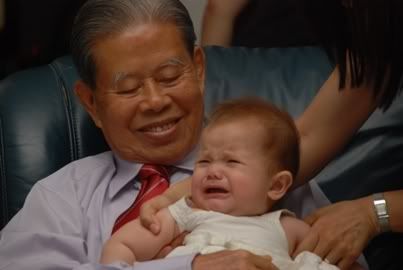 See what I mean?
On the topic of babies, waliew eh Sibu people really know how to feed their kids. All of them look very round and er.... well-fed. ahem.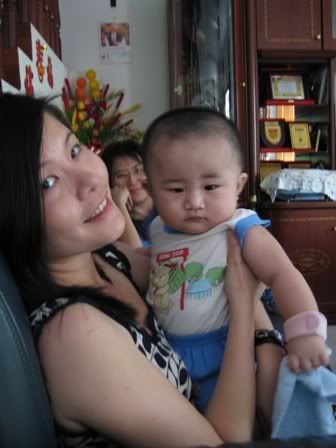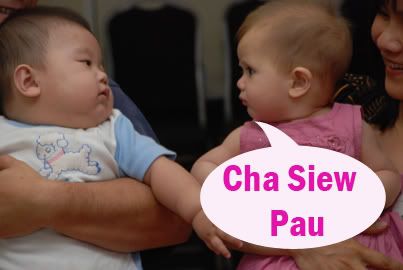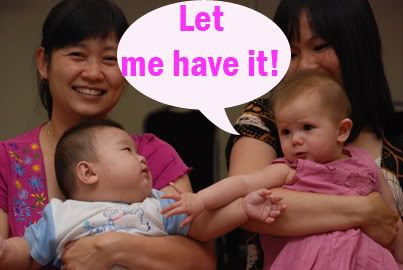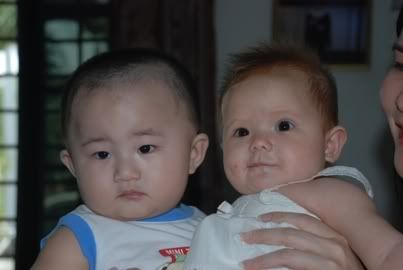 Ok, last photo for this post: