After I changed the layout on my blog the dates disappeared! how ar, should I go back to my old design or stick with the new one?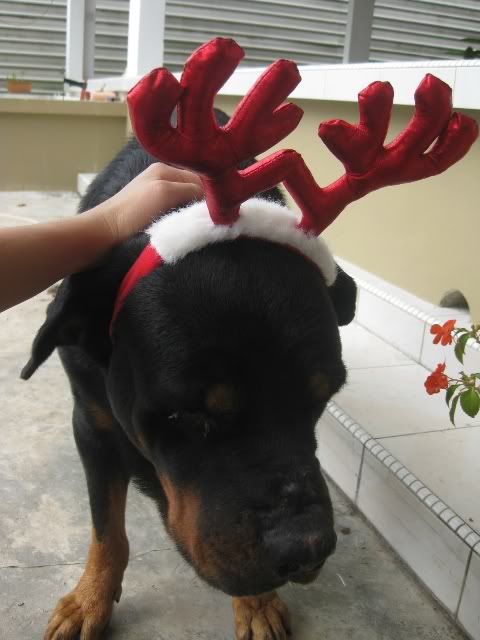 nyahahahahaahahah!! I used them to bully my Dumbo dog,
Max
.
Seriously if there's such a thing as a male bimbo dog, it would be THIS dog :D
Not coz he likes to camwhore, but its just toooooo easy to cheat him. HAHAHAA.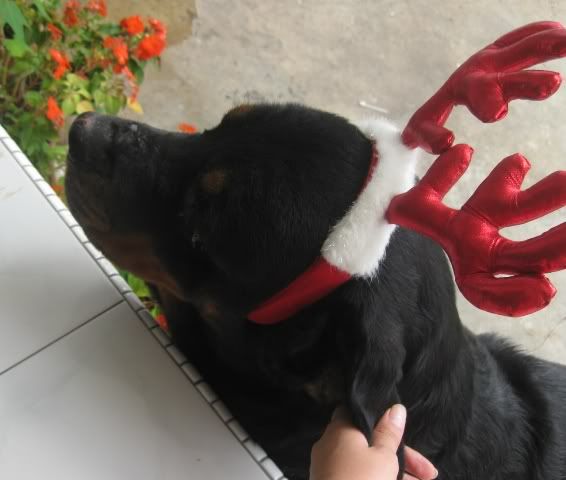 I like pulling his ears & trying to irritate him. Yet he still loves me
&hearts&hearts&hearts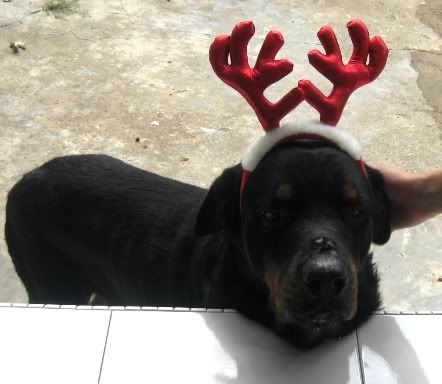 Dunno where Max ter-scratched his nose @_@
He hates those reindeer ears. Naw if he sees it he gets scared. HAHAHAHAHA!
Dated: 03/01/2010