Came down with a fever yesterday. Aaarrggh!! I hate this. Being sick is bad, being sick on Halloween is waaay worst!
*wails*
Ang mo land very fun. The bestest thing ever happened last week.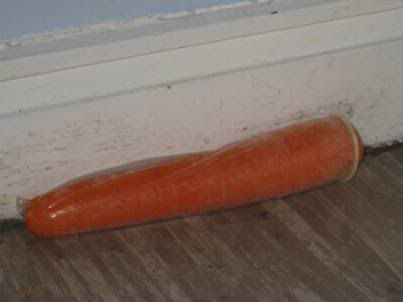 What's even better is that....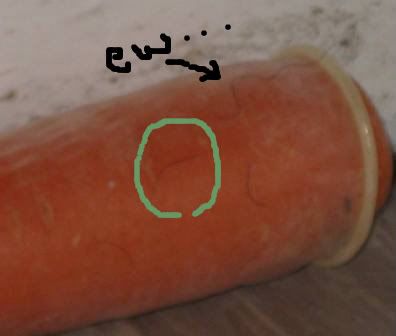 Carrot in a used condom!!! HAHAHAHAA!!
Sam & I were laughing our heads off when we saw it outside someone's room. But what I meant about the bestest thing was the snow. Lolol!!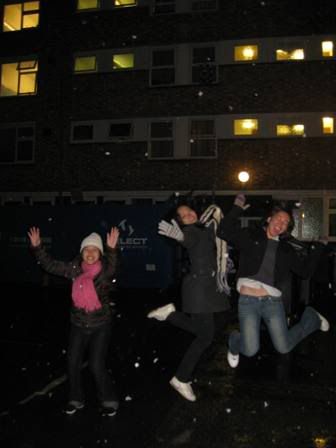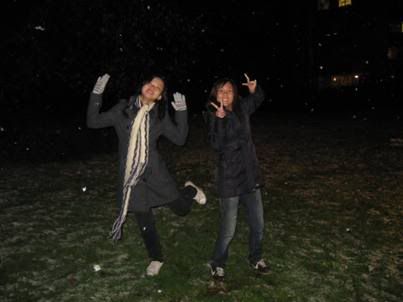 But apparently, this is 'bad snow' coz snow is supposed to be soft. I guess its coz it really shouldn't be snowing in Autumn. Weird. I want snow to build up enough so that I can make a
GIGANTIC SNOWMAN
one day. AND THEN CRUSH IT!!!! Muahahahahahahaha!!!
Halfway making my snowball
Jamie in prayer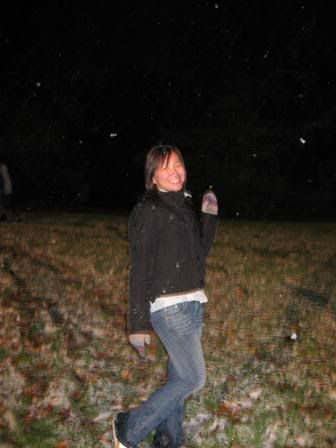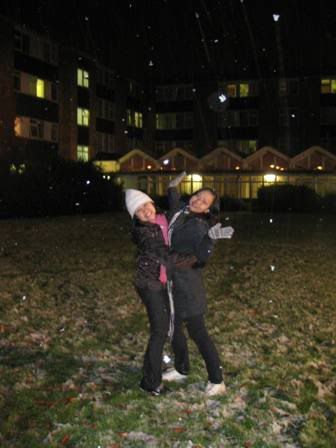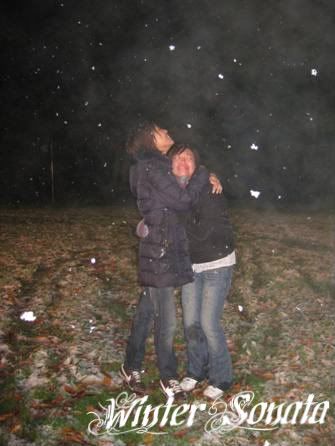 I don't know why we did this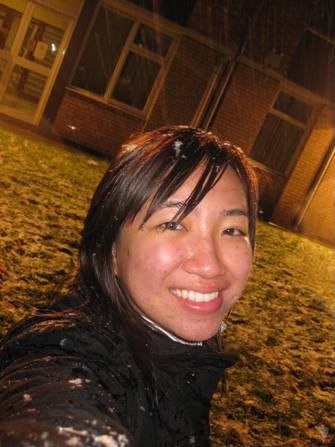 Sammie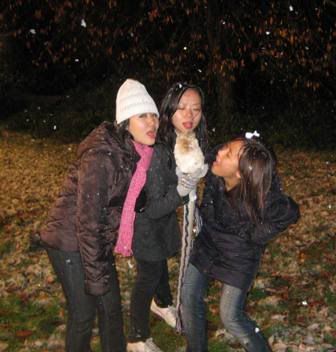 Eating ice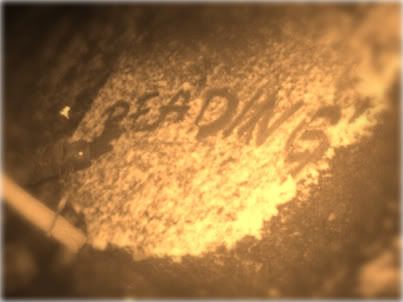 Written on a tree stump

Snow Snow Snow!! I want more snow!