Sunway Pyramid
really rocks. After the renovation they did with the new wing, it really is so much better to go to compared to
1 Utama
or
Midvalley
. Less people and easier parking summore.
The girls and I went over to de-stress. I'm bloody sick of doing all that law- crap!!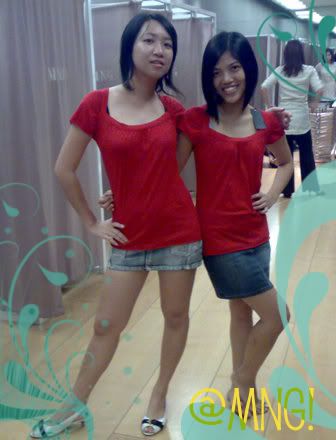 Later we went over for snacks and
Yogur Berry
---->stupid name. They serve cold yoghurt with different toppings of your choice and its kinda expensive. Their brand name is really very 'alang-alang'. Why cannot just spell finish the name 'yoghurt'? Its like the tauke register the name halfway then forgot how to spell the word Y-O-G-(U-R-T).
*Yogurt is american spelling.
But the place interior deco is pretty cute, with pinks, white and purple being the main colour theme everywhere. Very good for taking pics!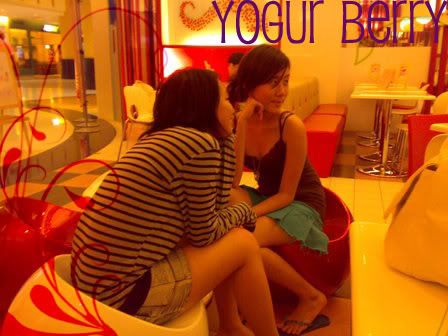 Some pictures of the food: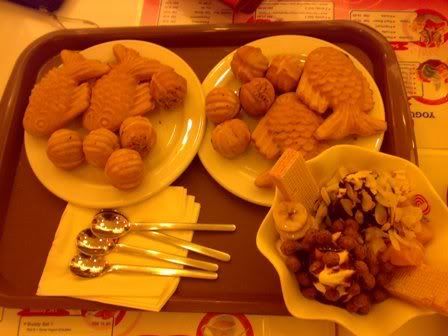 The Fish Bread inside contains chocolate
Toppings of watermelons, bananas, raisings, and almond flakes!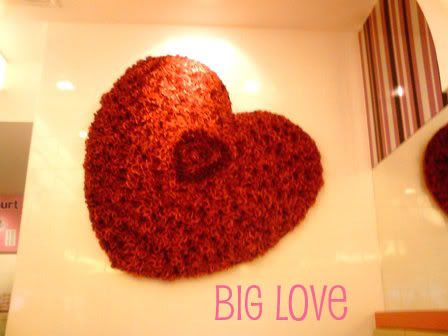 A huge love-shape made out of red paper roses inside the shop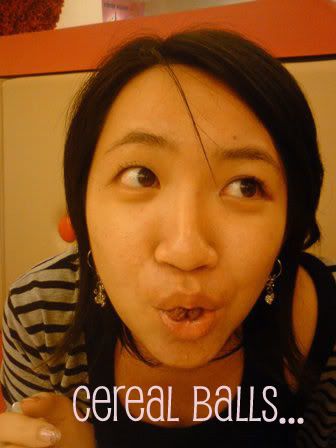 Does anyone actually sluurp yoghurt?
It was February, so they had an ongoing promotion at the shop for a poloraid photo with every Yoghurt set we ordered. Sweetness!
There's still something to love about poloraid photos
Overall, it was pretty OK only for me, nothing fantastic and with their prices, I really don't think I'd want to go back there again. But its still the memories that count the most :)