Its been -5 consecutively for 2 days in a row which resulted in something wonderful....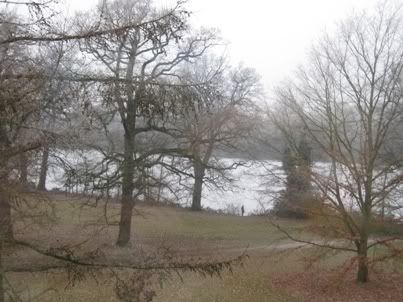 What is the whitish patch in the horizon?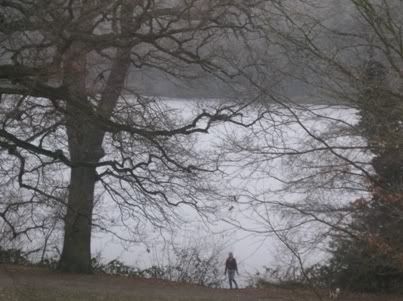 Frozen over lake!
Which means........................................ TIME TO TRY OUT THE ICE!!!

Okay okay, this is not advisable for everyone alrite? I saw some angmohs skidding over the ice 1st before I tested the lake out for myself. I watched them for 10 mins to see if anyone suddenly drowned before I was sure the ice was strong enough to hold my weight.

Yes. I like to make use of human guinea pigs.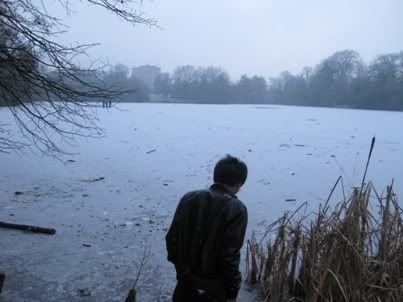 William trying out the ice 1st. My first chinese guinea pig.
(from left) Tracy, Me, William
Apparently this is the first time the lake has frozen over in 20 years!! Chance in a lifetime wei! We're so super lucky. Must be because of me.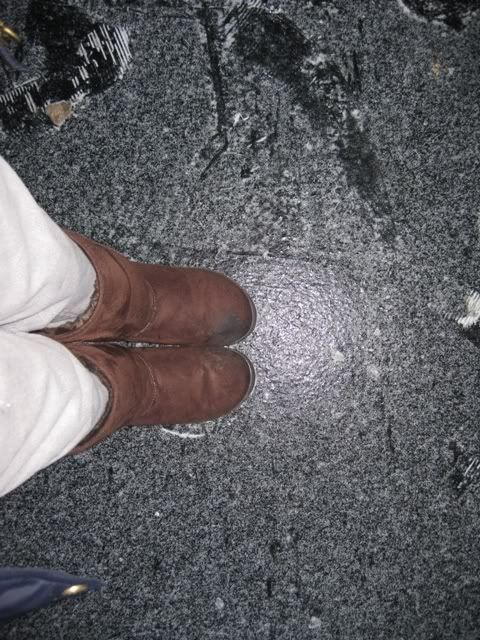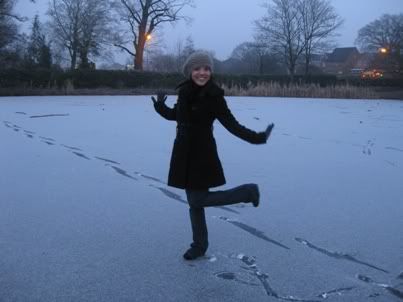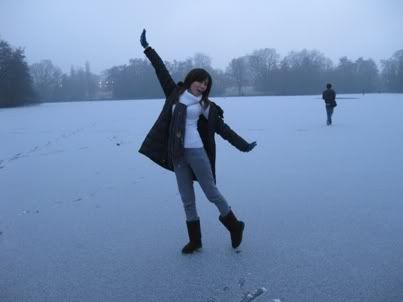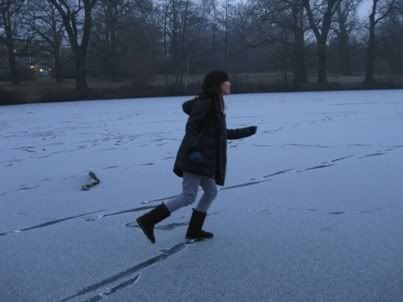 Skidding on ice with my make-believe-skates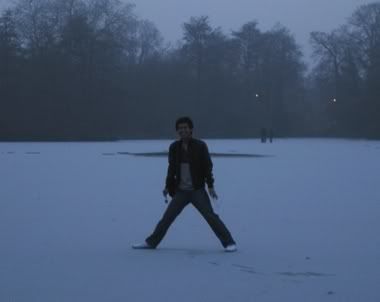 Sexy Whore attempts a split.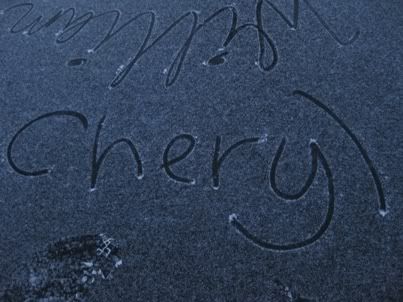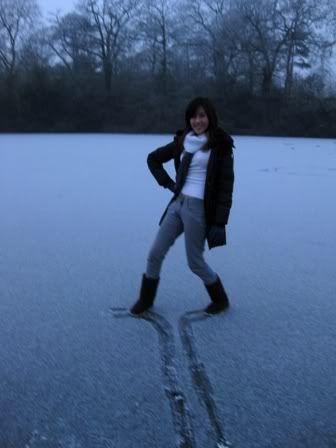 I love ICE!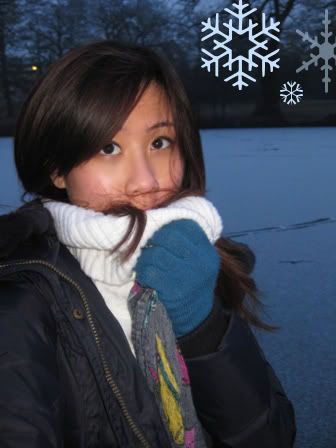 Looks like i'm smelling my hair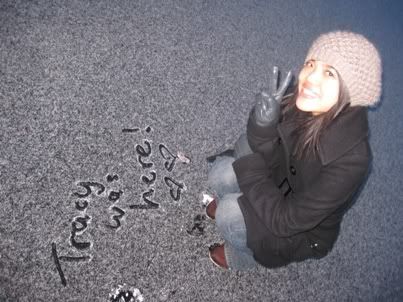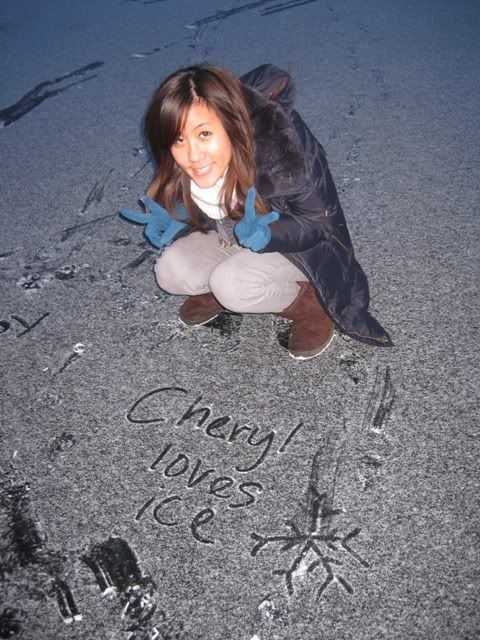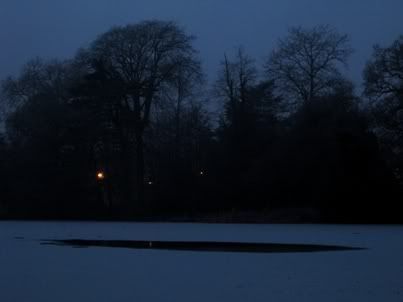 A part of the lake that did not freeze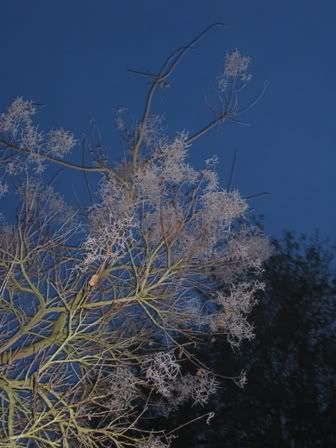 Frost on tree branches. So magical!