I'm so happy my girls stuck to it. :P It gave some of the girls so much trouble. lol!!
Pink Item: Cardigan (which she had to go out and buy the very same day)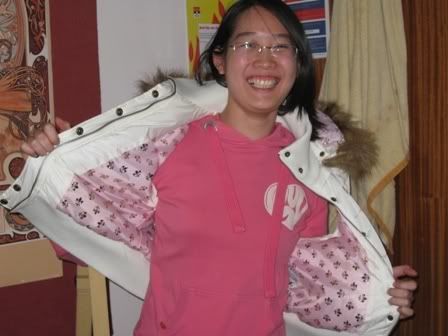 Pink Item: Cardi and inner pink layer inside jacket!! Chioness!
We went to watch a movie at VUE, called Bride Wars. ITs soooo weird to watch a movie before dinner! the last movie that plays here is at 9pm. Fucking early. We ended up having to watch a movie at 5pm.
I really (x5) love this movie. Typical chick flick and amazingly adorable. I love their clothes so much!!!
Cam-whored a bit before the movie started:
After the movie, we headed over to
Thank God Its Friday
. We got really really really lost. we all had no idea how to get there and from the movie place VUE, we walked 30 mins trying to search for the stupid thing!!
It was located in the middle of nowhere in a dodgy looking part of Reading. EEWW! So when we saw the store it was like a god-sent to see those blue-shiny lights.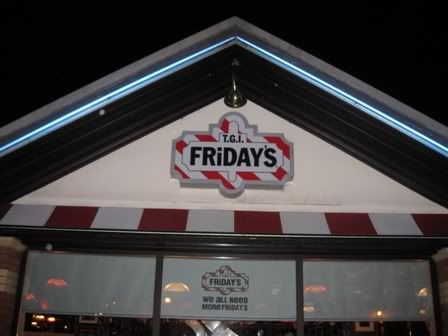 Service there is shit horrible though. The waiters continously ignored us, and no matter how much I tried to get their attention they constantly kept chatting with each other or doing their own thing!!!
I have been told 'to wait' countless times. FUCK TGIF!!!!
I don't think I'll ever come back again bcoz of the shitty service, but it really is just too bad coz I do love the menu at TGIF very very much T_T.
Warina & Moeko (who didn't follow us) came late as they got lost too trying to find TGIF.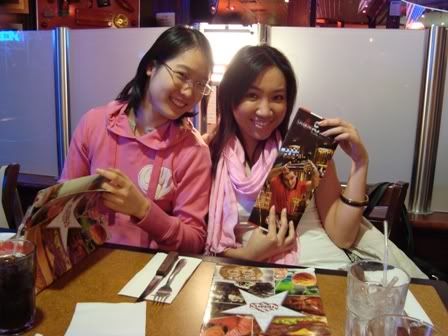 Having had such strenous exercise locating TGIF, (after much thought & contemplation) we all settled for a 3-course-meal. muaahahaahahaha!
.....................which proved to be the wrong choice (T_T) as we will later see.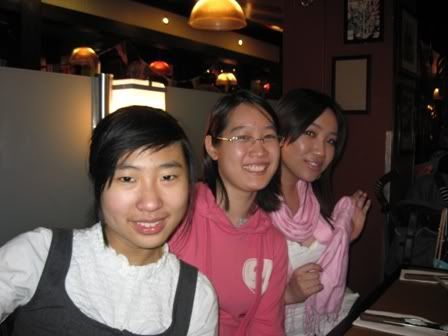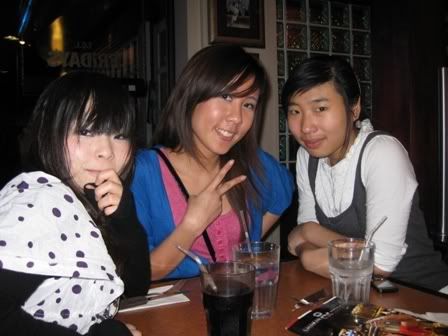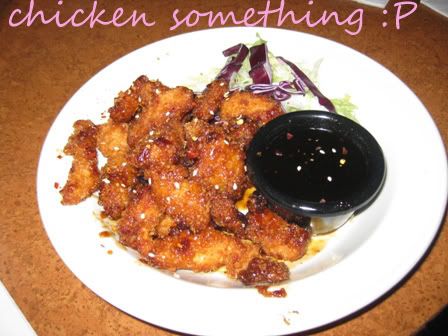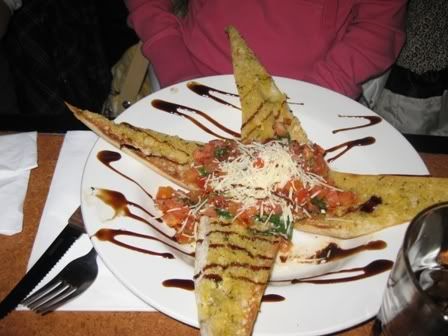 The irony of it was that some of us had cravings for pork. Turns out it was all the Malaysians...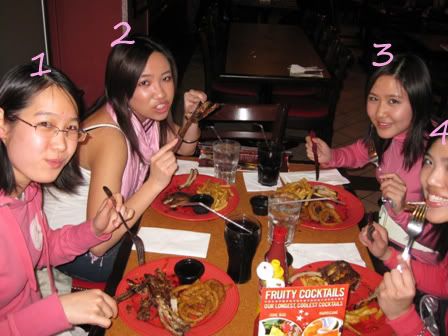 The thing is, the huge appertizer & main meal has filled us up by 99.9%. When the desserts finally arrived, we were staring at it in agony.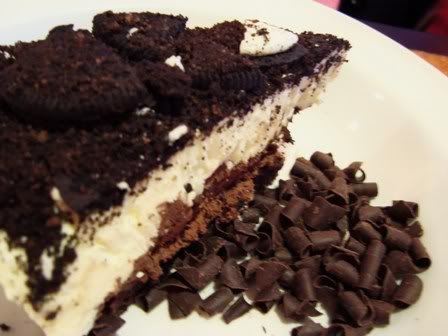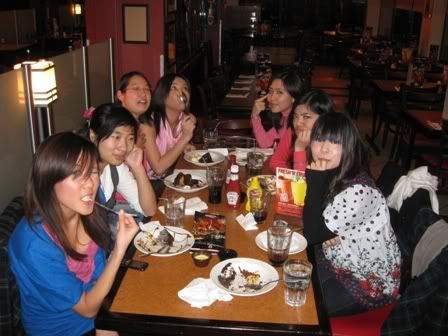 Time to say our 'goodbyes..'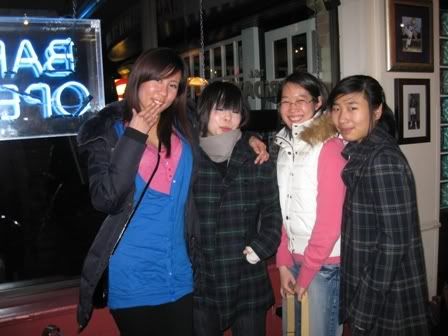 It was hell after dinner. We all felt a cringing pain in our stomach from over-stuffing ourselves T_T. Note to self: Never EVER ever order a 3 course meal to myself ever again!! (I went to the toilet twice that night then felt much better *sigh*^^ )